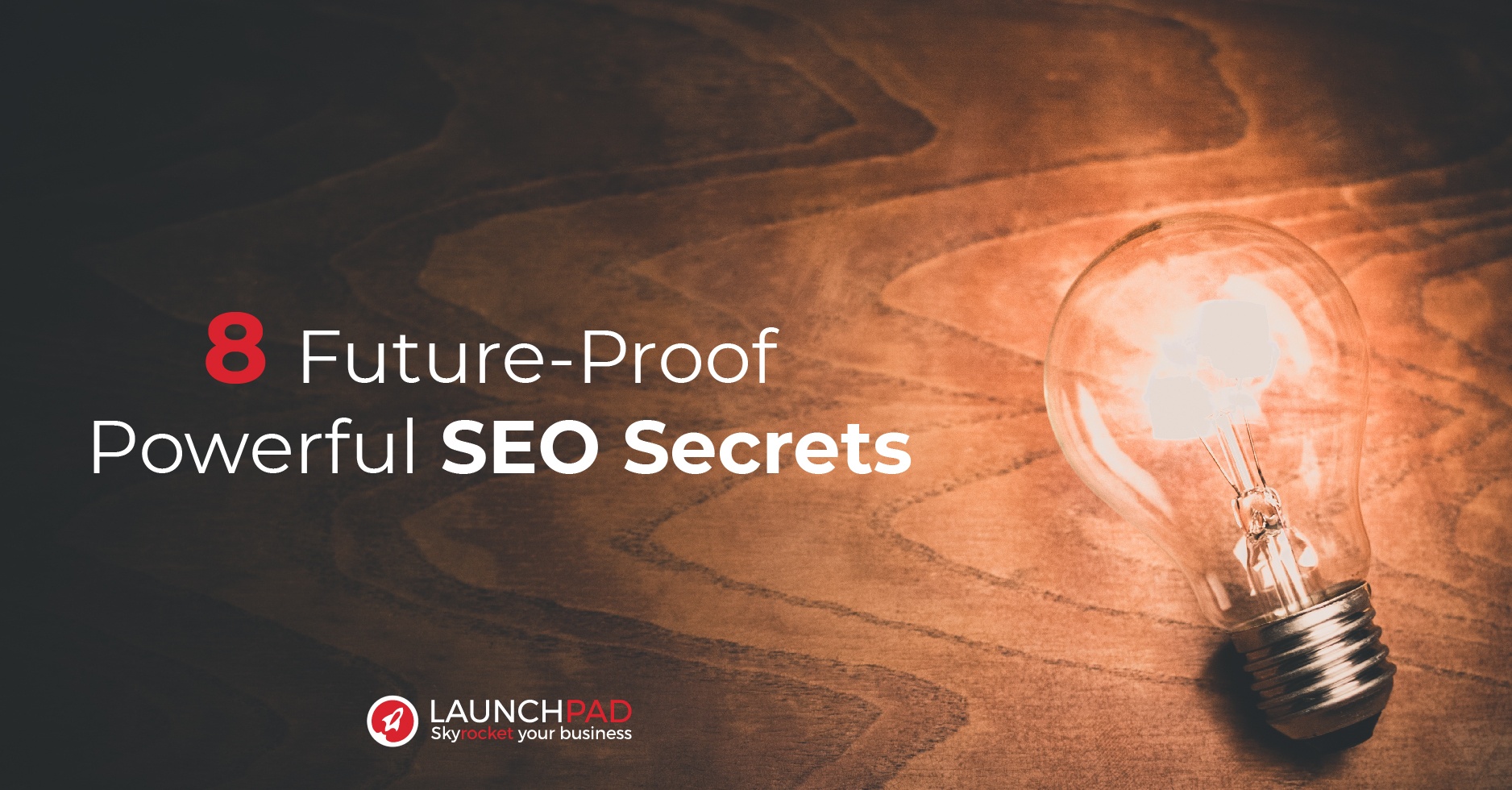 Ever wondered how to execute SEO content writing that ranks high on Google every time? This article offers a framework to rank written content high on Google every time.
Ranking high on Google is important.
Feeling unsure about SEO in itself? We wrote about what SEO is.
As a general guideline, when writing SEO content that you want to rank high, get at it with a problem-solving attitude. Similar to the inbound marketing mindset, think, "What problems do people have that I can solve?"
Google wants people to spread information, so the best way to get into Google's good graces is to provide excellent information!
Without further ado, here are our SEO content writing tips. Even Neil Patel will be in envy of your optimizations after following these 8 powerful SEO content writing tips.
Steps to writing SEO friendly content
Decide what you're writing about

Outline your content

Do your keyword research

The format of your written content

Do your on-page optimization

Use proper grammar

Social Promotion

Tracking results
1. Decide what you're writing about
Before writing anything, we need to know what we're trying to solve. Think about what the daily questions people who use or could stand to use your service/product ask.
Do they need a guide to use your product?
Do some people need some convincing that your service is something that solves their problem?
Do people even know that they are facing a problem?
These questions can usually be formulated using your existing customer database via a survey.
If you do not have a database yet, start with step 3, "keyword research." to understand the problems you can help solve.
Having a goal keeps you focused, with all the research and information you're about to gain you'll need something to anchor your focus. Not only will this eliminate a ton of frustration but will aide in creating content that is focused and coherent for your audience.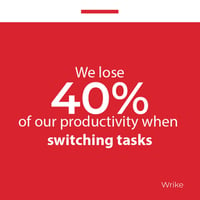 40% is nearly half of your day! Keeping focused is so important when writing content.
2. Outline your content
Once you've decided, on the problem you're solving, outline your content based on what you already know. Doing this will give your content a head start on negative keywords.
Positive keywords are keywords that are relevant to the topic.
Negative keywords are keywords that are NOT relevant to the topic.
The reason we want negative keywords is to show Google that this piece of content is different from the others.
Google does not want the first page to be a list of similar content.
3. Keyword research
Now that you have your outline, it's time to expand and add to it. The goal is to find long-tail and positive keywords.
Long-tail keywords are phrases that contain at least three words. Long-tail keywords are used to narrow your audience to those with a strong conversion intent.
Positive keywords as stated before, are the keywords that Google associates with the topic. For example, Google would categorize dog bones as a positive keyword to dogs.
Finding long-tail keywords is an art. It deals with the intent of a searcher using specific words. While it would be nice to rank for "dogs" if you are selling Golden Retriever t-shirts, ranking for "Golden Retriever t-shirts size M" would be better (even if it has less traffic) because these are the people who are looking for the specific product that you are selling. Long-tail keywords are also significantly easier to rank.
Looking at the "Searches related" section at the very bottom of Google will give you some hints about long-tail keywords that people look up.

Just from this alone you already get a sense of what people want. You know that people are interested in knowing about facts, buying a golden retriever, want to know how they behave.
The "People also ask" section is another section to undertake with the rising popularity of voice search.

Looking at Wikipedia's table of contents may also spark some idea for long-tail keywords as well as a good outline for your content.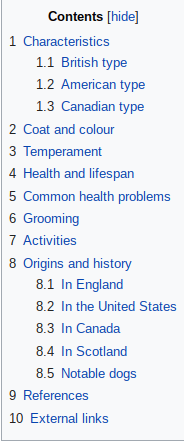 Remember that, previously we found out that people are looking for Golden Retriever facts? There's a goldmine of topics here to cover!
Another way to find quality long-tail keywords is by searching up on forums related to your niche. An easy way to find these forums on Google is by using the + search command on Google.
For example, searching "dog" + "forum" will list all the forums dedicated to dogs.

People within the niche you're targeting are probably passionate about the main boards on said forums, therefore giving you a couple of ideas for keywords to rank.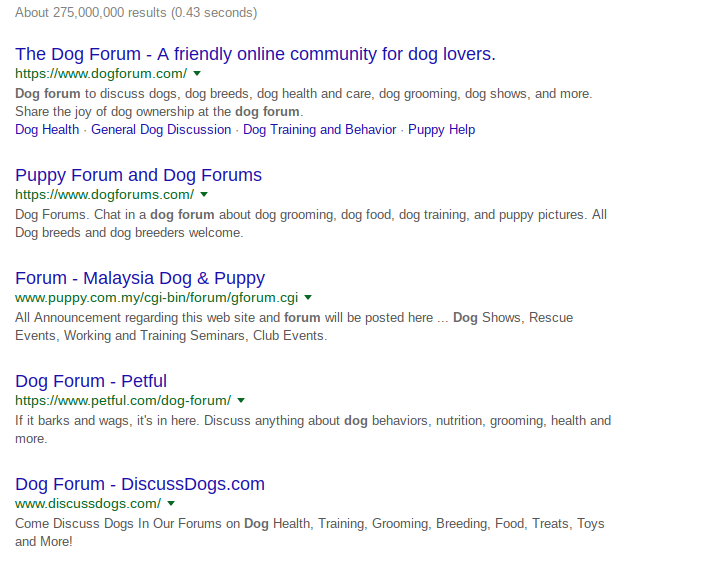 Once you've found enough long-tail keywords, add them to your overall outline in a way that pertains to the problem you are trying to solve.
With the originality of your initial outline and the depth of your research, your content is sure to rank in no time!
4. The format of your written content
The formatting of your content should prioritize one thing and one thing only: readability.
The user experience on the page adds to SEO a considerable amount. Better user experience means a lower bounce rate which means users will stay on your site longer which means better SEO.
To achieve this, structure your content in a way that's easy to follow. You should use titles (H1s), subtitles (H2s), and a table of contents. All of those are amazing at guiding a reader through your content.
Adding your keyword to the beginning of your written content, H1s and 2s also help. Having keywords in these strategic locations lets the reader know that they are in the right place. An added benefit is that this communicates to Google bots that that is the keyword you wish to rank.
5. On-page optimization
On-page optimization refers to anything one can do on the page itself to improve SEO rank.
Compressed images
Compress your images to allow quicker loading times. Google has explicitly said that site speed is a signal used by its algorithm to rank pages.
In some cases, uncompressed images have increased a page's load time by 700%.
Studies show that sites with slower load times have a significant drop in revenue. Multiple sources state a 100ms delay in load time leads to a 1% loss.
For newcomers to the web space, it's alright to use a website like tinypng.
For the more established sites with a team, Adobe Photoshop compresses images without sacrificing much quality.
Alt texts
In the case that an image is unable to load, the alt text replaces that image. Alt texts also allow Google bots to understand what that image is supposed to be.

This image shows an alt text in action. The text displayed would lead someone to believe that the image is a thumbnail with a welcoming graphic.
Meta descriptions
A meta description is a summary of that particular page. Meta descriptions appear beneath the title of a Google search result.
A good meta description does not exceed 300 characters. Anything more than 300 characters will get cut off to 155 characters.

Here you can see the meta description has 291 characters and does not get cut off.

This meta description only shows 155 characters because it exceeded the 300 character limit.
A proper URL structure
Good:
www.doggies.com/puppies/Golden-Retriever
Bad:
www.doggies.com/956aj21/ipvnq9=1jcnaafinsavonasdf#nsg
You want a URL that lets the user know what they can expect. A URL that is less than 50 - 60 characters is perfectly fine.
Avoid keyword stuffing practices as it will make you look like spam.
6. Grammar
Google wants quality content on the front page. One of the factors it takes into consideration is grammar. Using a tool like Grammarly will help you on that front.
7. Social Promotion
After your written content is complete, spread the word. Let people know about it on social media. That gets an initial influx of visitors letting Google know that people are willing to spend time on your site because of the quality content you put out.
While Google has expressed that social sharing does not directly impact the SEO of content, it still gives you a chance to get that initial feedback instantaneously.
8. Track your written SEO content efforts
That's not all. After releasing your content to the world, you need to track its performance.
How else will you know if you should continue writing this type of content or spend the time nurturing a specific sample of people?
You should be keeping track of your performance through Google Analytics.
When measuring the performance of an article, we want to know how engaged our audiences are. Some metrics to keep an eye on would be:
Average time on page
The higher the average time on page, the more engaged someone is.
Bounce rate
An audience is said to have "bounced" when they leave a site after only viewing one page. If you wish to guide someone to a specific goal, a low bounce rate is what you want.
Page Depth
Page depth is also known as pages per session. A high page depth means people are engaged and want more of your content.
If your metrics are telling you that your audiences are engaged, good job! You've written a quality that provides value. If those metrics say otherwise, find out what you can do to optimize your posts.
Having engaged audiences is one thing, but our goal is to rank for a keyword.
This free tool checks for whatever keyword you wish to rank for: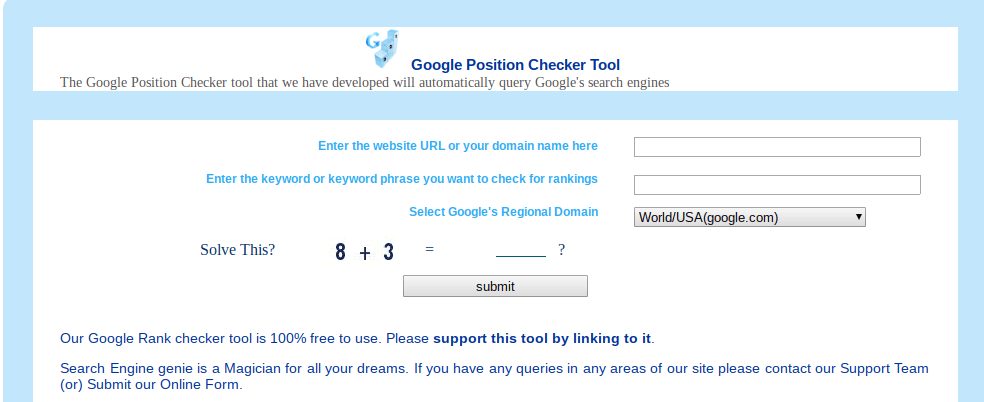 Endnote
In summary, for the best SEO content writing:
1. Decide what you're writing about before you start, this gives you an opportunity to consider your reader's point of view.
2. Outline your content without research. You can manufacture originality.
3. Conduct your keyword research and add to your outline, this give search engines what they want!
4. Format your written content in a way that search engines understand.
5. Do your on-page optimizations. Even if link building yields the most returns, wouldn't you want a page that ranks super fast for minimal effort?
6. Get your Grammar checked with Grammarly to avoid unnecessary headaches.
7. Promote your content on social media to get an influx of visitors.
8. Track your content's performance to make further optimizations.
9. Easily rank on the first page of Google as soon as possible.
You now have SEO content writing knowledge that very few have! If you're pumped to implement these efforts, consider subscribing to our newsletter! We'll keep the good content coming as long as you still want it.