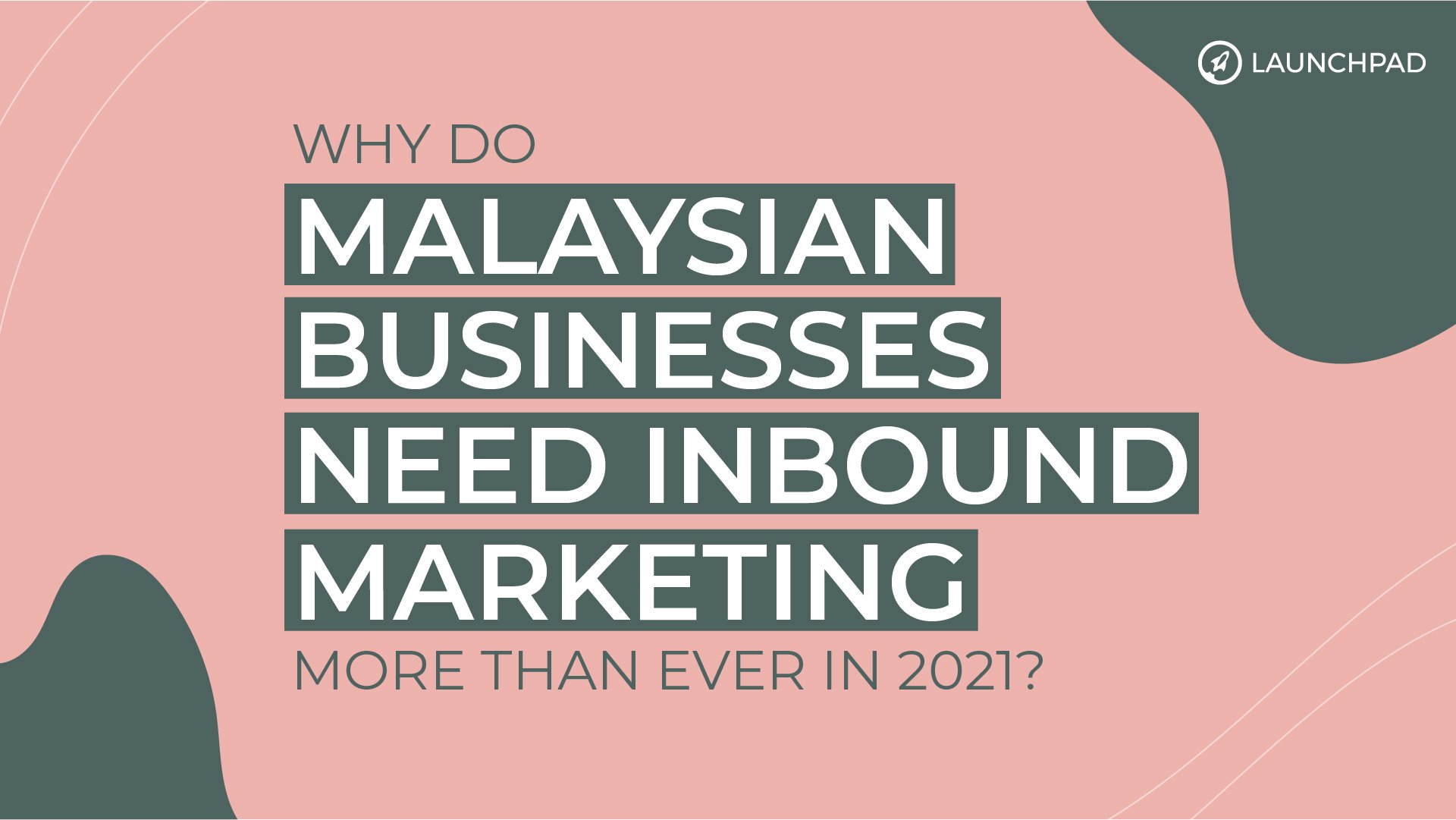 Our economy is projected to rebound up to 7.5% in GDP this year. However, competition will remain tough after the pandemic. Part of the reason why is because Malaysian consumers have become more conscious and cautious about spending. According to a survey by PWC, consumer trust has dwindled even before the pandemic, making it harder for businesses to win customers and secure purchases.
One solution to winning customers in a tough market is through genuine and frictionless experience. And when it comes to winning customers, marketing comes in as a crucial part of your business. Inbound marketing, to be precise, is an effective way to gain customers in a helpful, organic way.
Read More:
Here's why Malaysian businesses like yours need inbound marketing more than ever:
1. Inbound Marketing is Non-Intrusive in Nature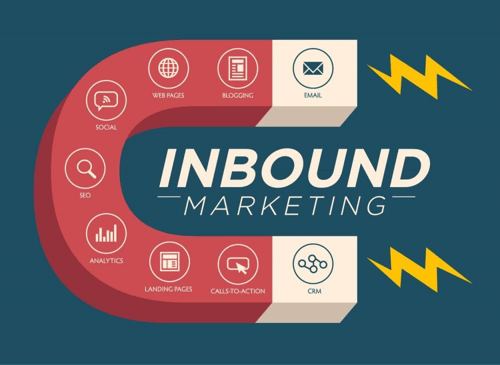 Conventional marketing that puts an over-emphasis on advertising is abrupt and intrusive, more so online. Almost half of Malaysians have installed ad blockers and as much as 61% of them deleted cookies from their web browsers. Advertising is not that effective anymore.
This is why the most appealing thing about inbound marketing is its non-intrusive nature. With the inbound methodology, customers seek for your products or services at their own pace and volition. An inbound marketer's job, therefore, is to put your offerings at the right place and at the right time for a specific target buyer.
Read More:
2. It Offers Value to Customers from the Start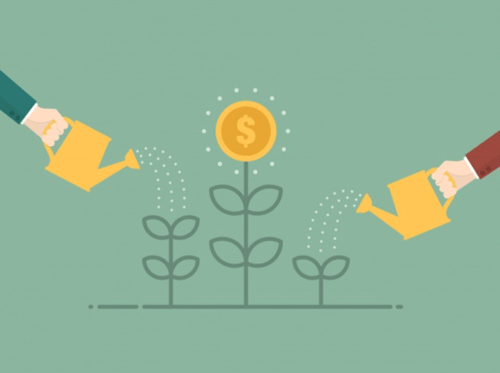 Customers love to receive free things; free samples, free trials, free demos - Malaysian consumers more so. In the inbound methodology, value is given at the main buying stages of a Buyer's Journey. There are several reasons why value has to be offered before a purchase:
To show credibility

To filter qualified prospects and leads

To keep customers engaged

To build trust



A common way to offer value is through content like blog articles, social media posts, email newsletters and more. Inbound-oriented content aims to nurture those who are interested to buy and convince them of your credibility and quality, thus creating trust. Lead nurturing is especially important for B2B businesses that have longer sales cycles and deliberation time.
Read More:
3. Inbound Helps You Stand Out from the Competition

As mentioned, Malaysian businesses continue to face tough competition from local and international brands. There is a dire need to stand out and be noticeable. Inbound marketing can help your business differentiate itself from competitors by creating personalised and memorable experiences for your customers.
Customers are at the core of the inbound principle. By understanding them inside out, you will know what value they're seeking, which places they go to look for it, and more customer insights to help your business offer the perfect solution to their pain points. This will create that genuine and frictionless experience we've talked about and helps your business to win customers and retain their loyalty.
Read More: Inbound Flywheel - A Perpetual Customer Delight
4. Inbound Marketing Increases Website Visits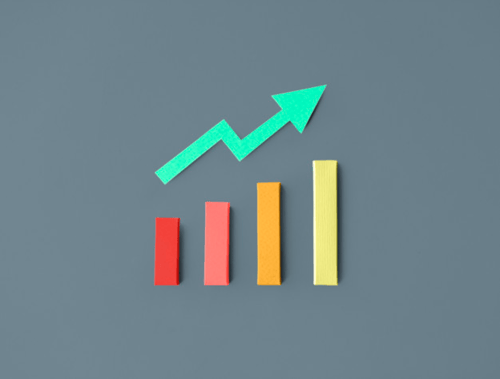 We all know that Malaysians are shopping online more and more nowadays. As a business, you have to figure out how to get their attention on the internet and be there at the right time. With the inbound methodology, you can use your own website to win online shoppers. This is especially helpful for e-commerce businesses that have online stores that rely on visitors for traffic.
Inbound marketing can work wonders to boost website traffic through various ways such as organic ranking, referrals, social and email links, and more. Especially for SEO, inbound marketing can help gain more visibility on search results without the need to spend on ads!
Read More:
5. Inbound Marketing Improves Customer Experience (CX)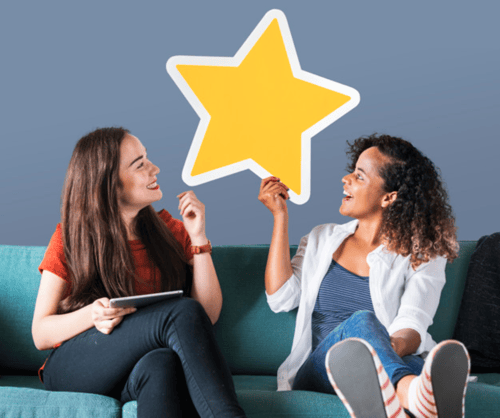 In today's marketing, CX has become a common term to describe how your customers feel when interacting with your business from start to finish. It includes the user experience of your website, clarity of your content, smoothness of the Buyer's Journey and other things which relates to inbound marketing.
Following a trend seen all over the world, Malaysian are also enjoying a digitised Customer Experience online. And inbound marketing is set to improve CX by making it more personalised and authentic. Abandoned cart emails, for example, is one way how inbound marketing improves CX using personalisation through email segmentation.
In Conclusion
There's no doubt that in order to survive in a post-pandemic Malaysia, businesses have to adapt to new changes and employ fresh tactics to win customers. Inbound marketing can help increase your chances for success and be a competitive and differentiated business. It's an effective method that could bring benefits in both the short and long term. Start with inbound marketing today and see the results for yourself!
Read More: How to Plan for Inbound Marketing in 6 Basic Steps