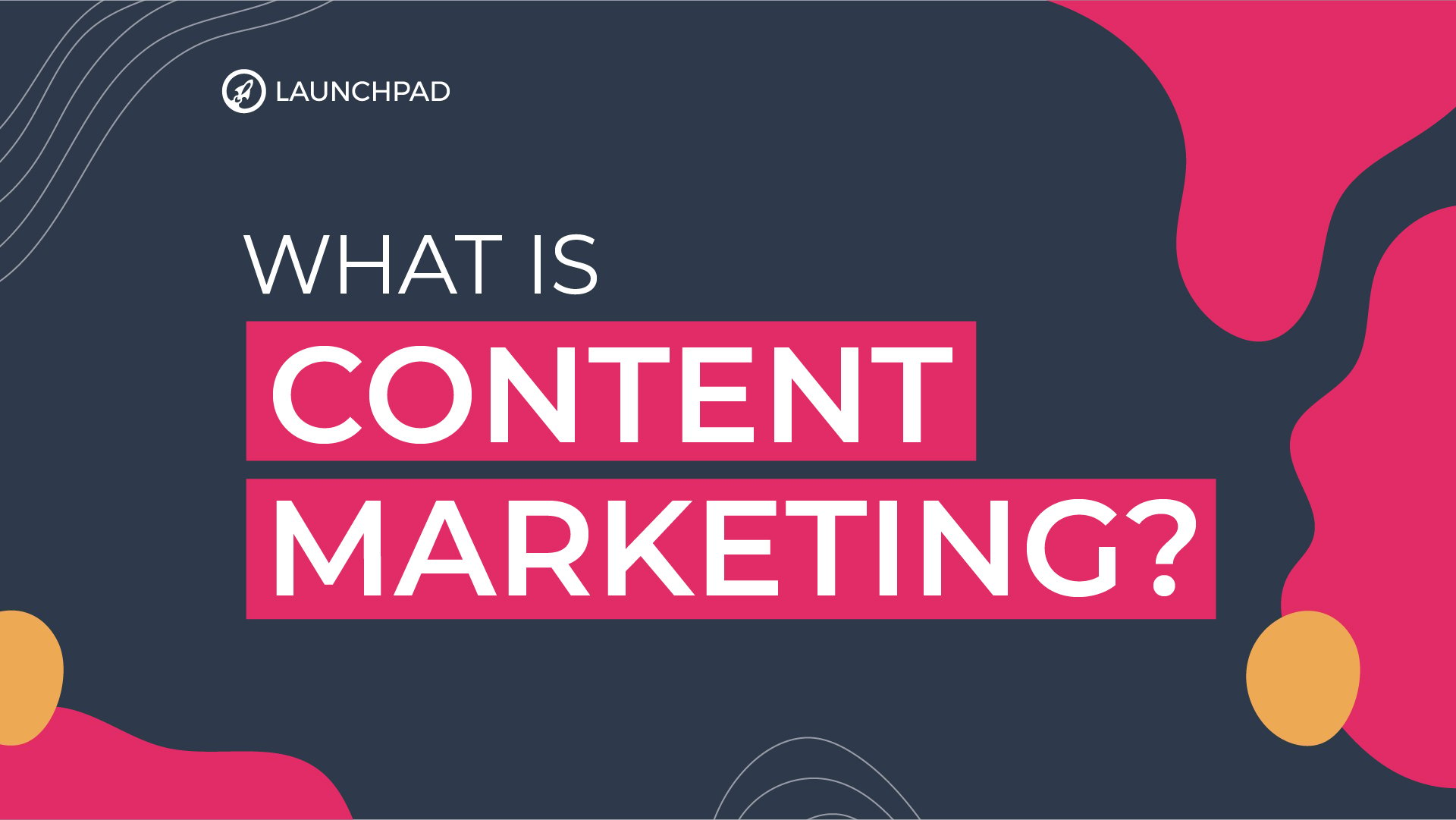 We hear of content marketing more frequently now than we ever did before. No, it's not new in the world of marketing but a rise in popularity is clearly observed, especially in the past 10 years. In Malaysia particularly, more and more businesses are paying attention and putting in increased intention into their content marketing efforts.
Do you ask yourself if your business requires content marketing? If energy and resources should be invested to create a content marketing strategy? If so, where do you even start?
We understand that the starting is difficult and intimidating but the first step is always necessary to get the ball rolling. In this week's blog post we look into what is content marketing and why is it important for you and your business.
Content marketing by definition is understood as a strategic marketing and business process focused on creating and distributing valuable, relevant, and consistent content to attract and retain a clearly defined audience, and ultimately, drive profitable customer action. Simply said, it's creating content to engage audiences which nudges them to convert into prospects and customers. When executed skillfully, content marketing builds trust, eventually forming a community of individuals who invest their loyalty towards your brand and business.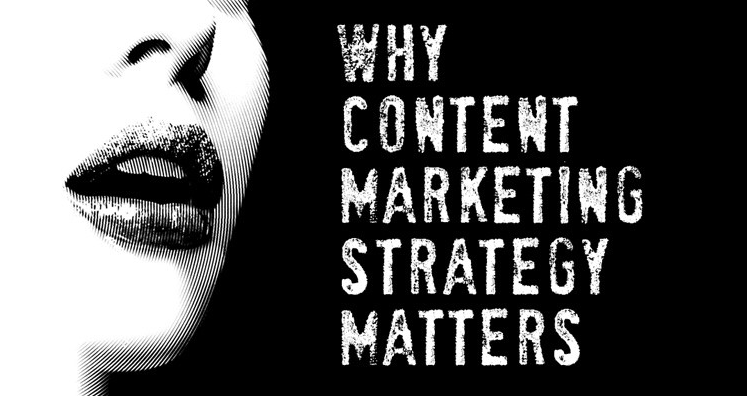 Does your business need a content marketing strategy?
In our opinion, yes. Regardless of what product or service your business offers, content needs to be created to be communicated to your audiences. According to United States Ecommerce Country Report, 88% of consumers conduct their own research regarding a product or service before committing a sale online or in-store. Though this research is relevant in the United States, it's fair to make presumption that a similar trend is taking place in Malaysia as latest statistics on increased literacy rate at 94.71% and internet users at 87.4% has been observed.
What does this mean? Consumers are transforming into more conscious shoppers, empowering themselves with as much information possible before making purchase decisions. In the event that your product or service information is unavailable online for consumers to consider, it is less likely that they would be willing to opt for it. To deduce, in order for your business to stay relevant and extend its life cycle in the industry, a content marketing strategy needs to be in place.
Where do we begin?
Step 1: Establish Your Story
Storytelling is putting buzz in buzzword. Everyone is a storyteller and every business has a story to tell. No, it's not a mere fad. Customers resonate with emotions that a story has to tell. They have evolved beyond subscribing to a service or buying a product. In this competitive industry, every company is replaceable or mimicable in terms of the product or service you offer. That said, as a business, you need to establish why a customer should choose you and why you're worthy of their loyalty. The first step to getting there is providing a good reason through your brand story and creating alignment between you and your customers and prospects.
Step 2: Conduct Your Own Research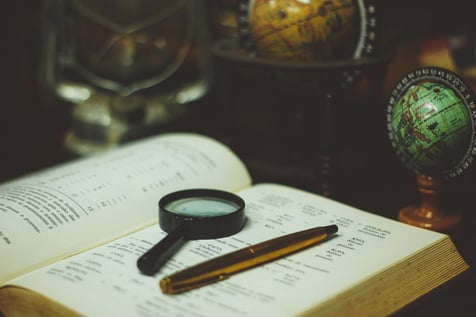 It's a common trend especially among small and medium businesses to engage with digital agencies to curate content for their businesses online. We understand that business owners may find content curation daunting hence deciding to engage with a digital agency to get content creation tasks done for them. This is a common mistake as later businesses will come to realize that they have no idea if the agency is helping improve online visibility, bringing in any return on investment or in any way profitable. Therefore, we urge business owners and company to carry out their own research first before undertaking an agent's service. Why? While an agent may be an expert at creating content, but a business owner is an expert of his own product and service. With that in mind, businesses should first test waters by themselves.
Step 3: Choose Your Platform
To kickstart your content marketing strategy, your business needs to first identify which platform you will be delivering messages to prospects and customers. The platform of choice needs to be the platform that your consumers spend most of their time on. Businesses tend to jump the gun and create content on every possible platform which we believe is unnecessary.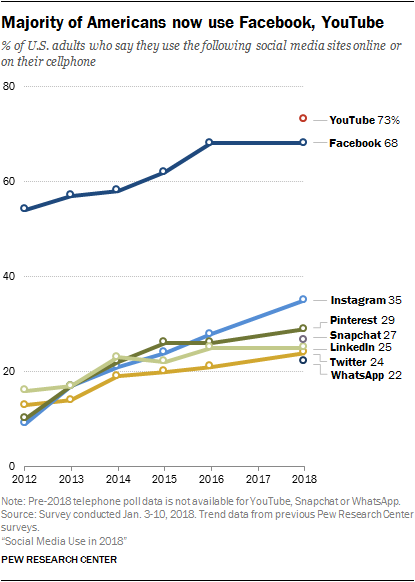 'Survey of U.S. adults finds that the social media landscape in early 2018 is defined by a mix of long-standing trends and newly emerging narratives. Facebook and YouTube dominate this landscape, as notable majorities of U.S. adults use each of these sites. At the same time, younger Americans (especially those ages 18 to 24) stand out for embracing a variety of platforms and using them frequently. Some 78% of 18- to 24-year-olds use Snapchat, and a sizeable majority of these users (71%) visit the platform multiple times per day. Similarly, 71% of Americans in this age group now use Instagram and close to half (45%) are Twitter users.' – PewResearch Center
Firstly, identify the age demographic of your consumer group to be able to gauge the platforms that they're engaging in. While statistical reports may be unsuitable to make this decision, personal interaction with your customers will enable you to identify which platform is the best fit. A simple question like 'Hey, we have upcoming offers, where would you like to receive them' during check-out in-store to your customers will be sufficient. For instance, in Malaysia we've observed that local consumers are active users of WhatsApp with over 32 million users in Malaysia. Perhaps WhatsApp marketing is what suits your business best. Or if your consumer groups are mostly millennials and younger age group, Instagram may be the platform that suits your business best.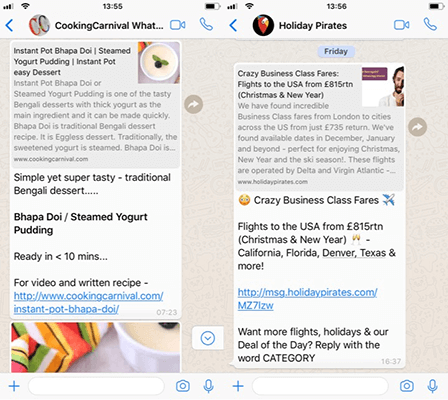 An example of WhatsApp marketing.
Step 4: Decide On Your Content Type
Next, build content on the identified platform to communicate with your consumers' groups. Content is not just about your product or service; it can also expand to relevant areas to your business. Content efforts are necessary and rarely wasted or made in vain. The more education and content you provide to your customers, the more trust you build. A perception that you care for your customers and an expert in your field can be created simply by creating content that you believe your consumers will value. There are many types of content that can be created, some of which include: festive wishes, educational posts, and promotions. Consumers have also shown engagement and interest in business activities like volunteering or business events. Keep your consumers informed and in the loop of your business activities to build a loyal community that supports and believes in your business. To help you understand how to decide on your content type we've built a sample case study.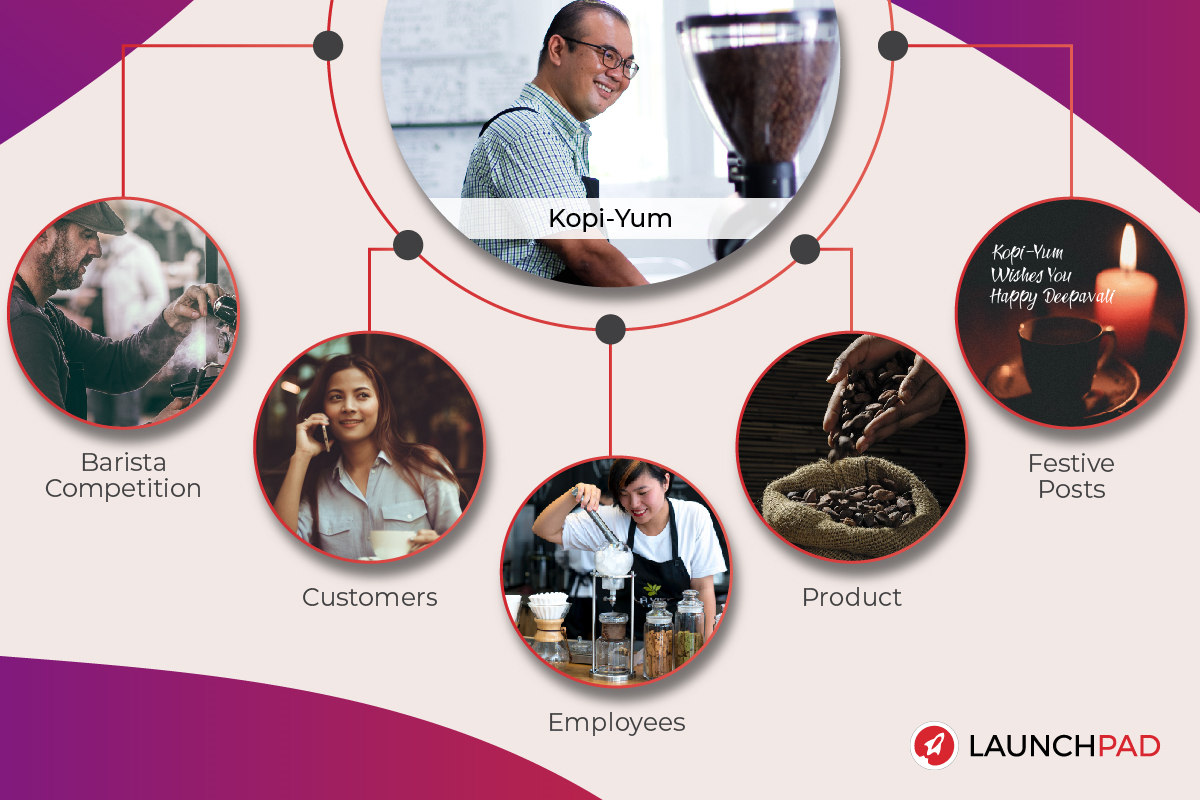 Meet Lee, owner of a local coffee shop namely Kopi-Yum who has decided to create a content marketing strategy for his coffee shop. He has identified that most of his customers are young adults who tend to tag their location of his shop in their Instagram accounts. He has decided to leverage this opportunity by engaging with his customers by creating an Instagram account. He decided his posts will revolve around 5 areas:
Customers: Reposting his customer's pictures on his account and tagging them to create conversation and improve communication

Employee: He has decided to use this platform to announce new employees and showcase employee of the month

Product: Lee takes pride in his coffee beans and has decided to educate his customers and followers on the types of coffee beans he sells and use to make their coffee

Festive posts: As Lee's customers are of diverse race and ethnicity, Lee has decided to publish festive posts as a way to wish his customers and show care

Barista competition: As Lee sends his employees to barista competitions, he has decided to inform his followers on the competitions his company participates in
As presented in Lee's case study, you may now decide the type of content you want to create and the platform you would like to leverage. Be mindful that every business is unique and requires tailored content creation.
Step 5: Content Style And Frequency
Decide on the style


Are you going to be spontaneous? Or professional? Do you want a formal tone or a friendly one? What types of pictures will you include? These are some of the few questions you need answers to create harmonious content.



Decide on the guidelines


What are the do's and don'ts of your content? Establish them to create professionalism and to avoid making premature decisions such as offensive posts that may evoke a negative reaction.



Decide on the frequency


How often are you going to post? Decide and create a content calendar to create consistency in postings. This is to nurture and engage communication and relationship with your prospects and consumers.
Your online content should be organized and standardized just as you would display a product on a shelf or create a systematic process for your service. You need to decide on the content style, brand guidelines and frequency of your content.
Step 6: Content Creation Framework
Now that you have an idea on the type of content suitable for your business, it's time to establish a content creation framework. If your business has decided to engage with a digital agency, it is at this stage your company is ready to outsource the work. Below are the content creation framework that you need to establish with the digital agency (or could be done by your own marketing team) to ensure a strategic content creation execution.
5-Step Approach To Content Creation Framework
A content creation framework is a process of creating a standardized process of executing consistent content creation for your audiences. While spontaneity is believed to be the gist of creative content creation, its necessary to create a standardized framework starting from publishing content all the way through post publication. This is to ensure that content creation efforts are repeatable, and consistency is assured. Consistency on the other hand helps build momentum and guide consumers through their buyer's journey.
In the context of content creation framework, a simple excel sheet would suffice. This includes determining what content to produce, who is responsible for producing the content, the due date of content creation, date of publication and post-publication 'post-mortem'.
Below are 5 steps of creating a content creation framework:
1. Conceptualizing Content
The purpose of this step is to create relevant content in exchange for personal information. This step would require considering the buyer's journey: awareness, consideration and decision stage; and creating appropriate content in regard to the stages of the journey they're in. In return, try to mine information from your visitors so you can tailor their experience on your website based on their needs.
2. Planning A Timeline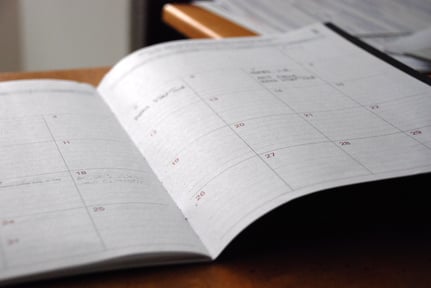 A good strategy needs to be timely. This creates structure and consistency in content creation efforts. Planning a timeline would require you to decide on when to work on content, the amount of time to allocate for editing and finally, when to publish said content. This may include understanding when your consumers are free and more likely to engage with your content and publishing them accordingly. On top of that, planning a timeline also includes preparing your team for big events that requires agility so that your team ready to launch when it's time. To conclude, planning a timeline is deciding what content needs to be published when and this serves as your content map for your business.
3. Creating A Workflow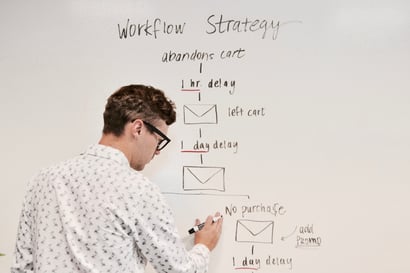 The creation of workflow is very important. This involves delegation of duties and affirming which member in your team is responsible for a given task from the planning stage to post-publication stage. This enables your business to prepare for times where collaboration needs to take place and for your team to plan out their work to contribute effectively.
4. Reviewing And Editing Content
Once a content is created, work does not end there. Remember, content creation needs to serve a purpose to your consumers and also your business. A good content encourages prospects to move along the buyer's journey, ultimately qualifying to be your lead. Thus, follow these 7 steps in your review and content edit stage:
Set clear expectations.

Define roles in the review process.

Determine a timeline.

Use a style guide.

Track edits.

Manage progress.

Optimize for search engines.
5. Organizing And Storing Content
The purpose of organizing and storing content is to ensure its easily located, and to aid repurposing and repackaging works. One does not need to repeat the lengthy processes to create content all over again if stored and organized well. This step could also help you create shortcuts in content production and as a guide for creating better content in the future.
Get Ready To Launch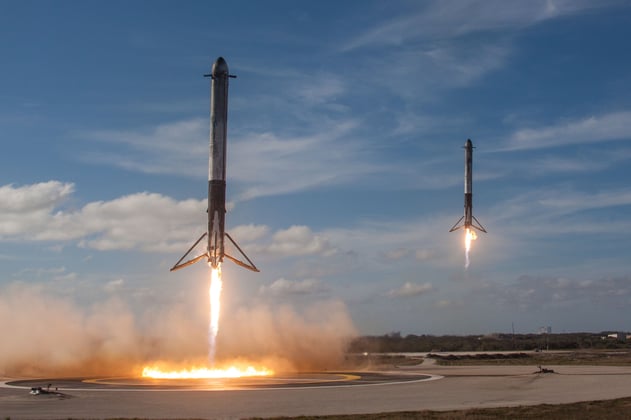 To sum, to execute a content creation strategy, your business must first establish a story. Next, conduct your own research; you know your business better than anyone else so you will better understand who your customers are than any other third parties. Thirdly, select the platform that you deem necessary to create content for. This helps you utilize and maximize platforms that best suit your business. The next step would involve establishing content style, brand guidelines and frequency. Create a rulebook to ensure that your business is represented to your audience accurately to create a brand image. Finally, create a content creation framework for a systematic work process and organization. It is at this final step, engagement with third party agencies is most suitable.
We hope this comprehensive guide has provided clarity on how you and your business can start executing top-notch content marketing. We wish you the best of luck and remember that results are rarely immediate and to have patience in seeing the outcome you desire.