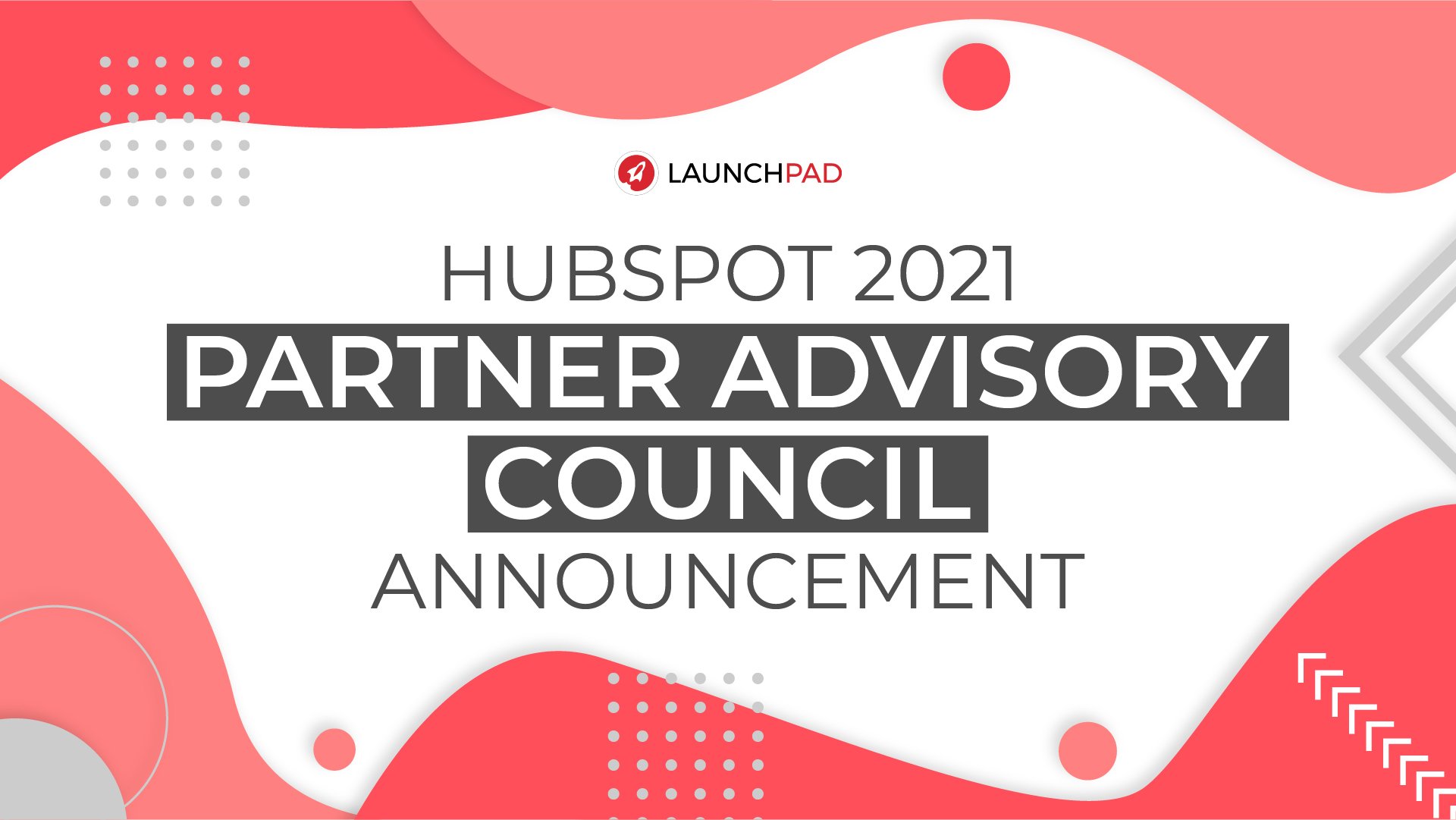 Launchpad Marketing is officially one of the members of HubSpot's 2021 Partner Advisory Council (PAC)!
The Partner Advisory Council (PAC) was established by HubSpot in 2017 to better communicate with the partner network, gather valuable feedback, and make improvements to the partner program. Launchpad has been a proud PAC member since 2019.
Members of the PAC had proven themselves to be a strategic partner in giving value to help the HubSpot community, especially during the uncertainty of 2020. We provided feedback to help create innovative ways to sell and service with other partners, building new features in the Solutions Directory, and so much more.
As the only representative from Malaysia, Launchpad offers a real-time local insight to HubSpot which results in a better understanding of market demands and solution offerings. This will ensure that our client receives top-notch service from the no.1 sales and marketing software in the world, enabled by Malaysia's 1st Platinum Solutions Partner!
Launchpad was selected as HubSpot's PAC through a competitive application process based on the quality of proposed ideas, length of tenure and our commitment to working with HubSpot and its ecosystem of partners, users and clients.
Thank you once again for the opportunity to serve Malaysian businesses better. As a digital marketing agency hyper-focused on the inbound methodology, Launchpad strives to provide business solutions through data-driven insights and expert care. We look forward to continuing our collaboration with the wonderful people and partners at HubSpot!