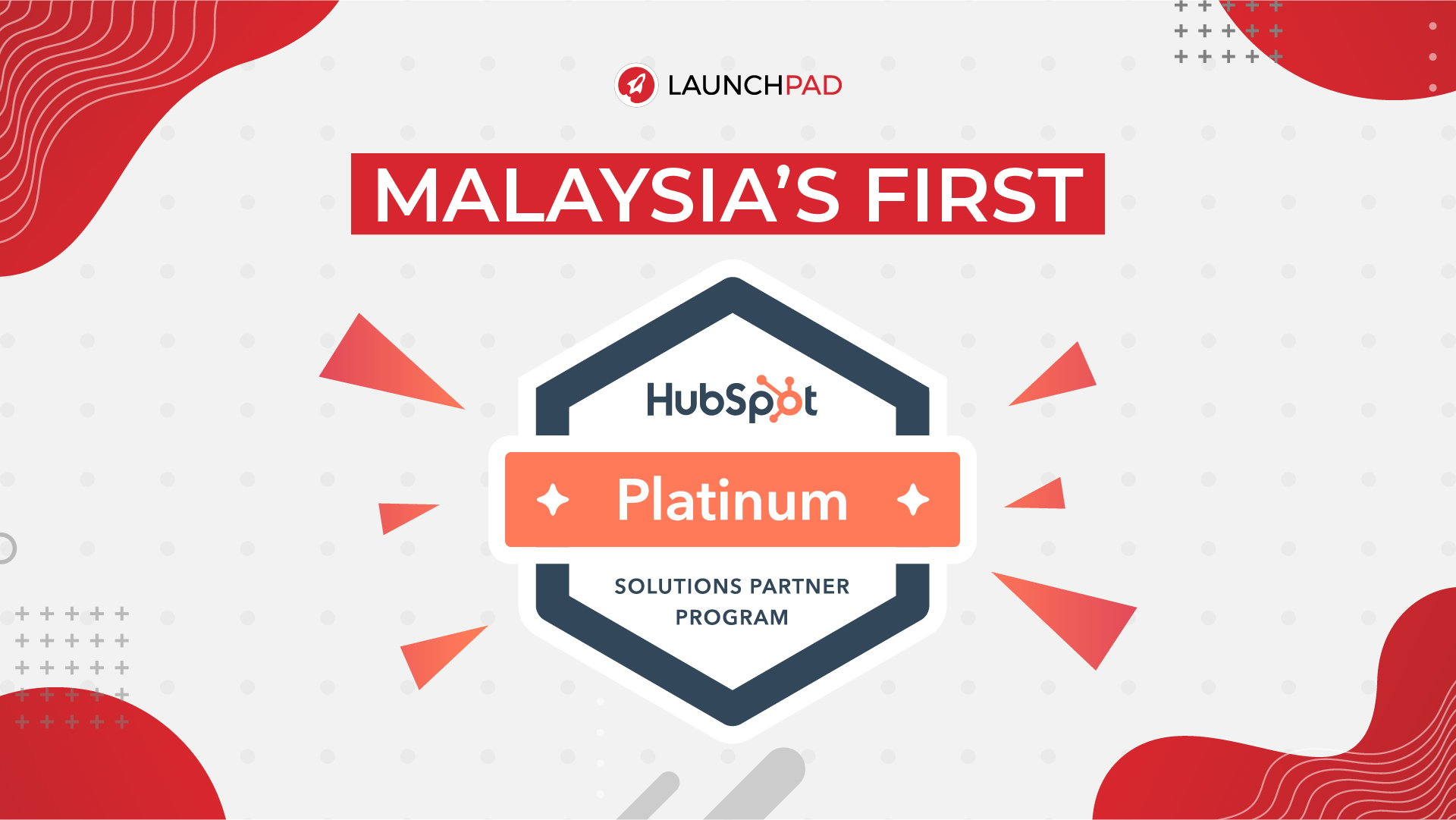 As of 2021, Launchpad Marketing has officially become the 1st HubSpot Platinum Solutions Partner in Malaysia. We are honored and thrilled to be the first agency in Malaysia to receive this title. We truly want to say THANK YOU to everyone that has contributed and helped us along our journey, over the years.
"The Partner Tier program is designed to acknowledge those Agency Partners who have not only brought the inbound message to the most clients, but also those who executed inbound marketing services to the highest standards." - HubSpot
There are 5,727 HubSpot partner agencies across more than 65 countries and only 380 have achieved platinum status. Getting to be a part of Platinum status shows our commitment to empower and grow businesses to drive humanity forward in this digital era has been all worthwhile.
With the increasing pace at which technology is evolving, we are passionate and equipped to help our clients grow without compromise using the Inbound Marketing Methodology and HubSpot CRM software. Over the past years, we have poured out relentless effort and commitment to be a customer-centric and data-driven Inbound Digital Marketing Agency.
THANK YOU to all our amazing clients that have trusted and joined us, our partners who have worked with us, especially the HubSpot Team who has helped us along the way. We wouldn't have been able to achieve this milestone without you all.