As the access to the internet grew, so has the e-commerce industry. A study from Statista expects that by 2023, the global e-commerce industry could be worth more than USD 6.54 trillion putting to rests any doubts about the viability of the industry.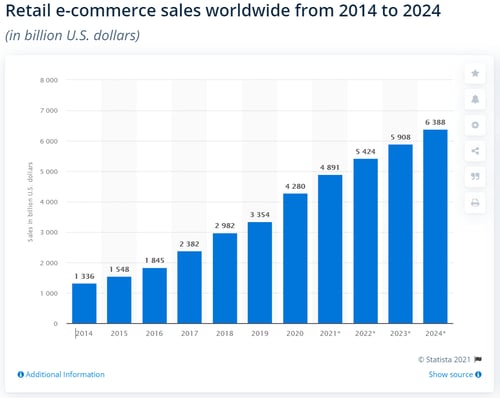 For anyone looking to enter the e-commerce industry, having the right e-commerce tools is key to success.
Payment Gateways
1. Paypal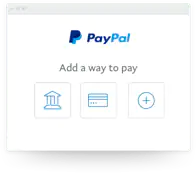 PayPal is one of the more important e-commerce tools and it offers payment processing services for vendors of all kinds and from all across the world. The platform accepts credit cards such as Visa and Amex while also offering many customisation options, cart integration, online invoicing, and more.
2. Stripe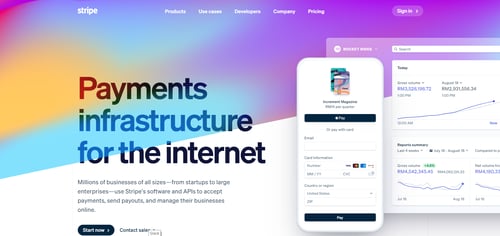 With Stripe, vendors can expect support for more than 100 currencies as well as features like one-click checkout, subscription billing, and mobile payments. On the downside, Stripe requires more in-depth knowledge to really use it to its full potential.
Shipping and Fulfilment
3. UPS
For entrepreneurs in search of an all-in-one service that combines the front-end system – packing, shipping – with back-end processes – inventory management, accounting – their search ends with UPS. With cutting edge tools, simplified solutions and a streamlined process, UPS offers a comprehensive shipping solution.
4. FedEx
FedEx offers a vast selection of shipping solutions that help businesses with package fulfilment, storage, transportation as well as logistics. Also, the shipping service comes with a well-developed platform that seamlessly merges inventory and selling channels.
Analytics
5. Google Analytics Tool
Google Analytics includes a myriad of features including collecting, configuring and analyzing information – thus ensuring your advertising efforts are reaching out to the right people.
6. Kissmetrics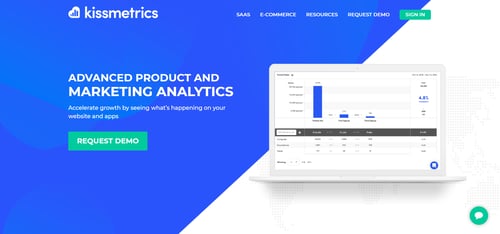 Kissmetrics has carved a strong market position due to its advanced product analytics that offers advanced user-centric insights. This allows you to create a well-rounded e-commerce service with great products and competitive pricing.
SEO Keywords
7. SEMrush

SEMrush is an all-in-one platform that can help your website perform better. It has many features including keyword research tool, site audits, competitor analysis and many more. All this to improve your Search Engine Optimisation and present better content for your audience!

8. SEO Site Checkup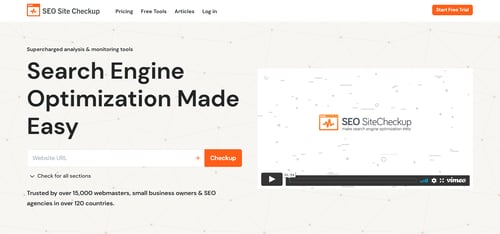 For businesses looking to perfect their SEO optimisation, SEO Site Checkup is an important e-commerce tool as it offers a suite of tools that analyse the site for issues. From assistance with favicon to backlinks and sitemap files, you can expect to resolve it all here.
Social Media Schedulers
9. Hootsuite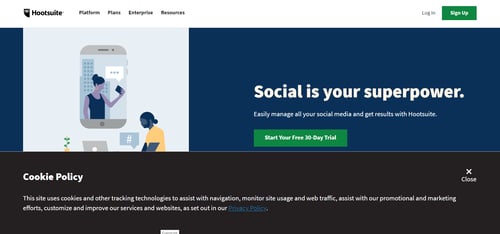 Hootsuite enables combining all your social media accounts into one service. It currently offers support for more than 35 platforms such as Facebook, Instagram and Twitter.
10. Buffer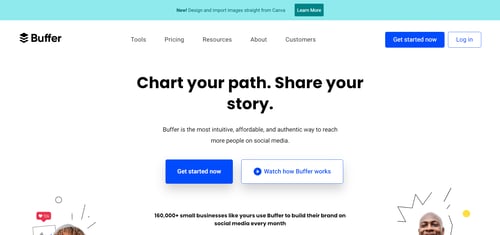 Similar to Hootsuite, Buffer is a content publishing software. While Hootsuite offers a far greater variety of features, Buffers offers a free version that supports all major social networks including Pinterest, Google+, LinkedIn, Facebook and Twitter.
Email Marketing Software
11. MailChimp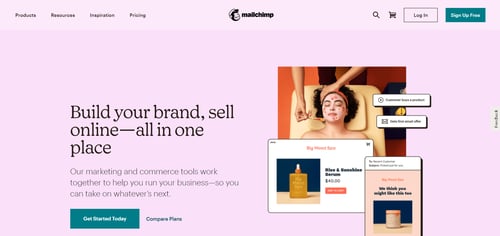 Offering spam score checking, trigger-based messaging, and a variety of report options, MailChimp remains the most favored email marketing software for e-commerce businesses. The tool also allows previewing messages in other email clients as well as time zone and geo-targeting delivery.
12. Klaviyo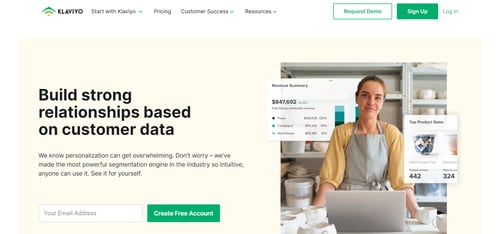 In Klaviyo, e-commerce businesses will find a comprehensive automated marketing system that integrates well with standard and custom CRM platforms to effectively maximise lead generation. Moreover, the tool offers many customisation options for any targeted audience.
CRM
13. Pipedrive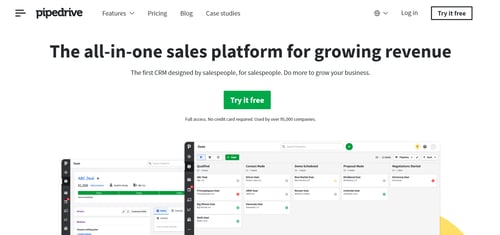 With document storage, smartphone access, segmentation, quotes and proposals, territory management and integration with other automation tools, Pipedrive offers an all-inclusive CRM platform for e-commerce marketers.
14. HubSpot
HubSpot is a comprehensive automation platform that offers an impressive selection of tools to help you automate the marketing and sales aspect of your business. The wide selection of tools ensures there is something for every business and, with HubSpot's focus on putting the customer first, you save on your budget while increasing your sales with highly targeted campaigns.
Also, Launchpad is one of the digital agencies to be HubSpot's Platinum Solutions Partner. We're the first in Malaysia!
Platforms
15. BigCommerce
An Open SaaS platform, BigCommerce has been a favorite of marketers for ages, primarily due to its low costs and very flexible APIs. There are plans for both start-ups as well as larger businesses and all include SEO features and a myriad of plugins that give it a strong edge over the competition.
16. Shopify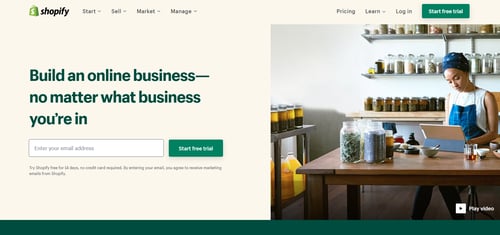 Shopify broke into the scene a little later than most but, thanks to its ease of use and polished interface, has quickly risen to be popular amongst e-commerce entrepreneurs. For those who want more, an enterprise option named Shopify Plus with features targeted at big businesses is recommended.
Chatbots/Customer Service
17. Zendesk Chat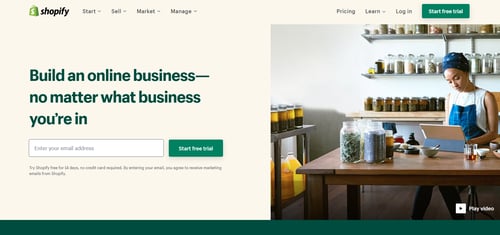 The Zendesk Chat tool lets customers quickly talk to a customer representative on the website and request real-time text support.
18. Intercom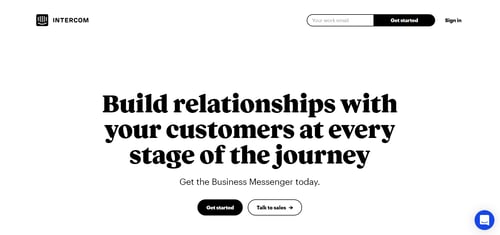 With Intercom, you can offer easy communication lines to customers on your website, in your apps and through email. This range of channels help develop a connection with the customer and ensure you scale faster.
Whether you are looking to scale your existing business or considering a new business in the e-commerce industry, having the right e-commerce tools is key to a successful venture. The above e-commerce tools can help give you that inch over the competition and make sure that you grow your business at a much faster rate.