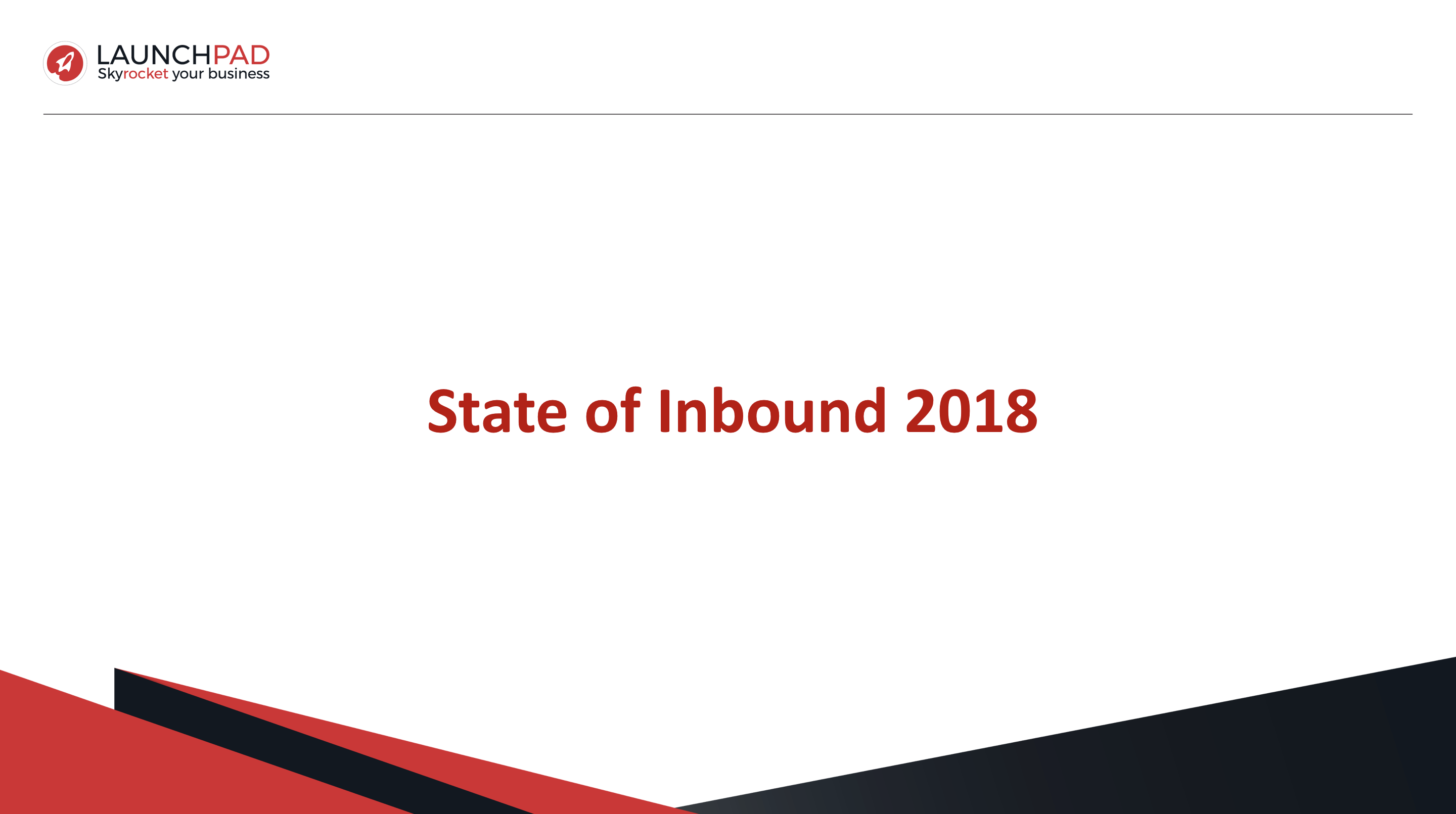 HubSpot Research has released the State of Inbound 2018 report, a comprehensive project on inbound marketing where data were collected from 6,200 marketers & salespeople in 99 countries, asking them about what's working and what's not.
This piece of report analyzes the connection between management and employees, the collaboration between marketing and sales departments, as well as the ways they're formulating their strategies.
Covering more than 50 pages, here are a few crucial takeaways you need to be familiar with.
The opportunity for Southeast Asia
Globally, more than 70% of the respondents state that their primary marketing approach is inbound marketing. However, Southeast Asia is at the lowest end at 64%. We see this gap as a great opportunity for inbound marketers to expand their market. We foresee that there will be a bigger growth in years to come.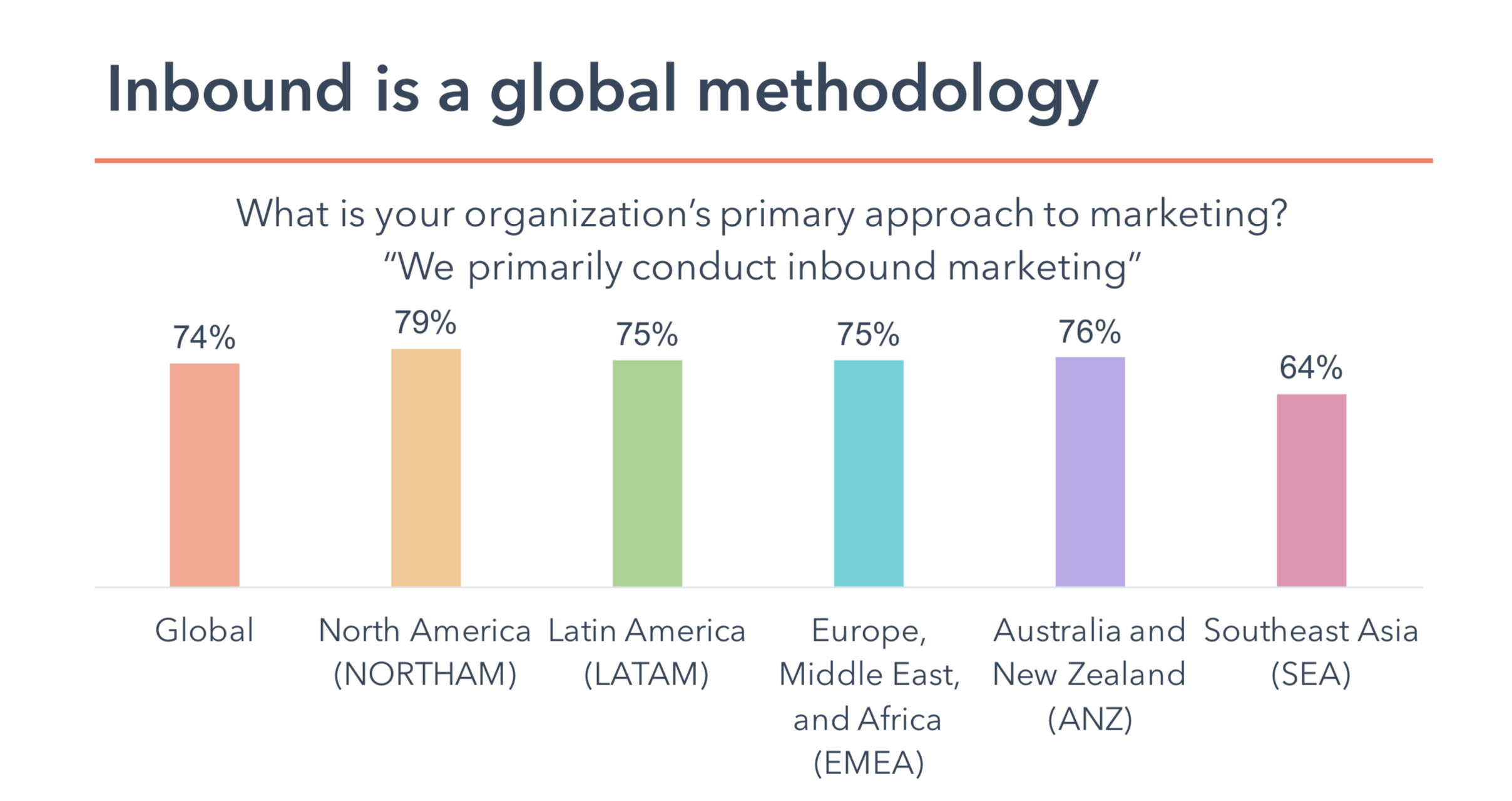 In addition, in SEA, there is a higher priority to increase revenue derived from existing customer and to reduce the cost of contacts/leads/customer acquisition. This highlights the marketers' motivation to be more efficient and effective in their marketing activities.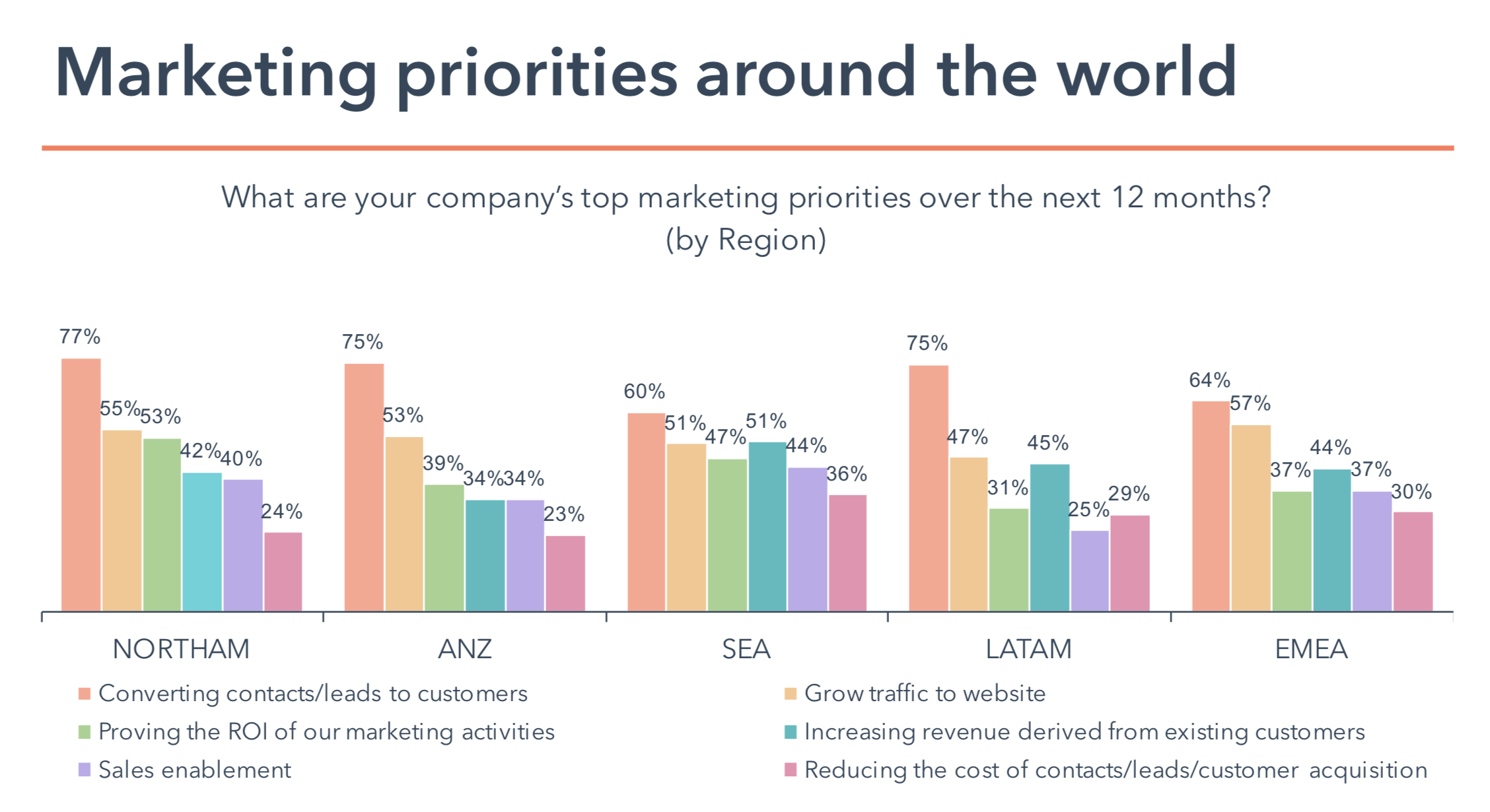 Without a doubt, inbound marketing works.
71% of the marketers believe that their marketing strategy is effective.
This is supported by 53% of respondents stating that inbound marketing gives a higher ROI, compared to 16% who states that outbound marketing gives a higher ROI.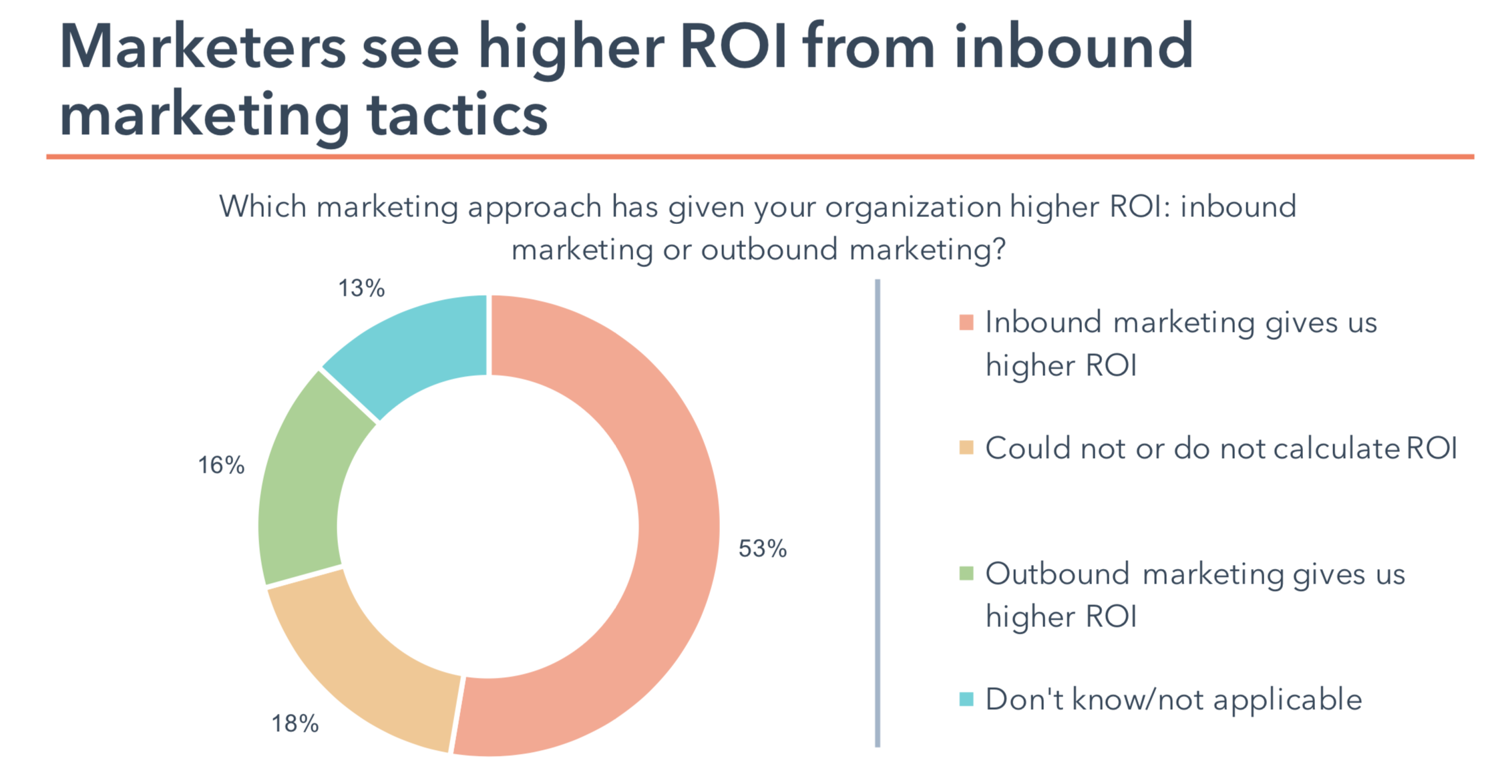 Among the top priorities for marketers in the next 12 months is to convert leads to customers and to grow their website traffic. The specific activities that they are ranking high in importance on would be to grow their organic presence and create blog contents.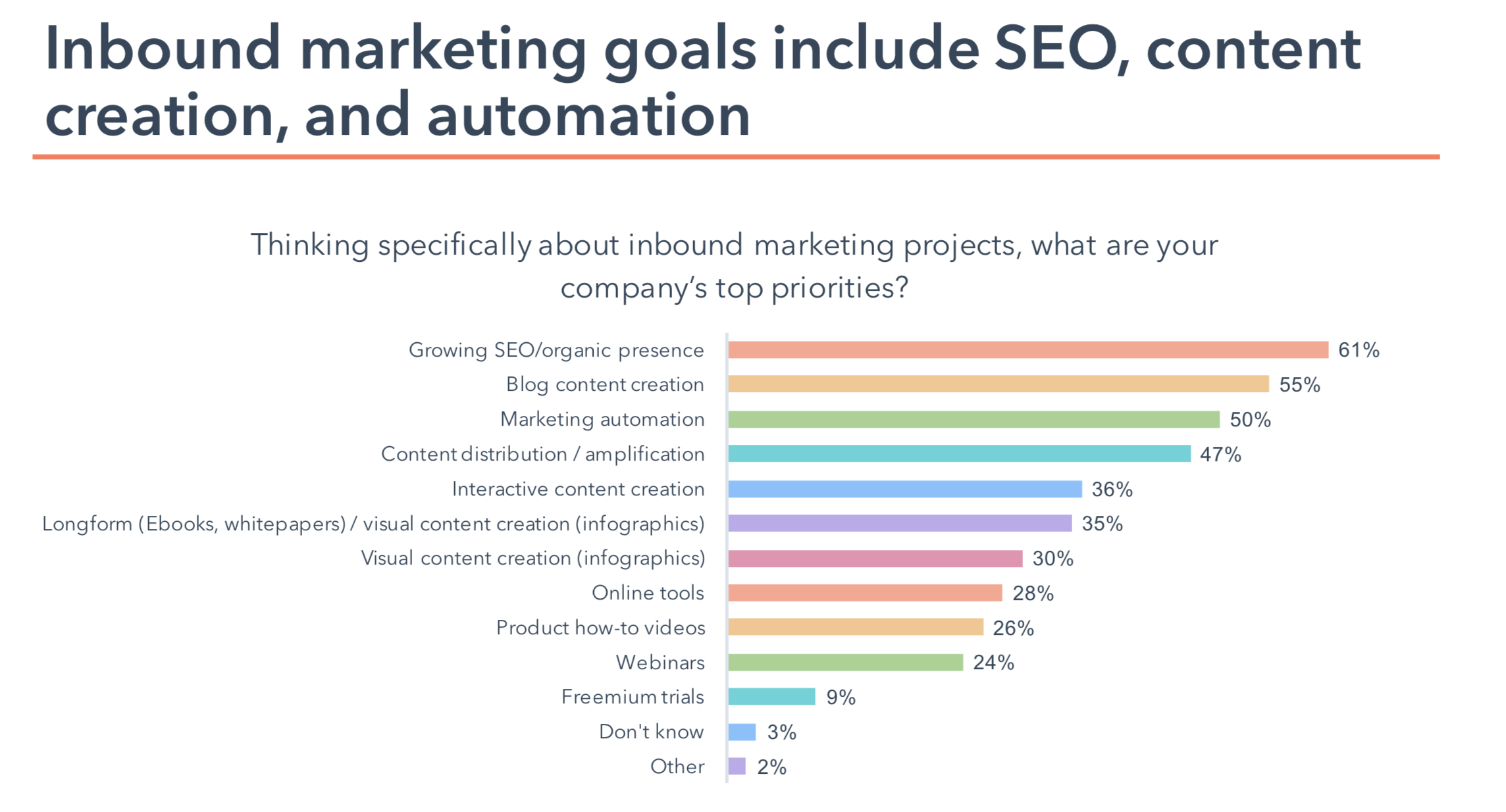 Coincidently, generating traffic and leads rank as their top marketing challenge (61%), compared to the second highest which is proving the ROI of their marketing activities (39%).
Challenges faced by sales
Salespeople has always wanted to close more deals, but engaging with prospects are getting harder and harder.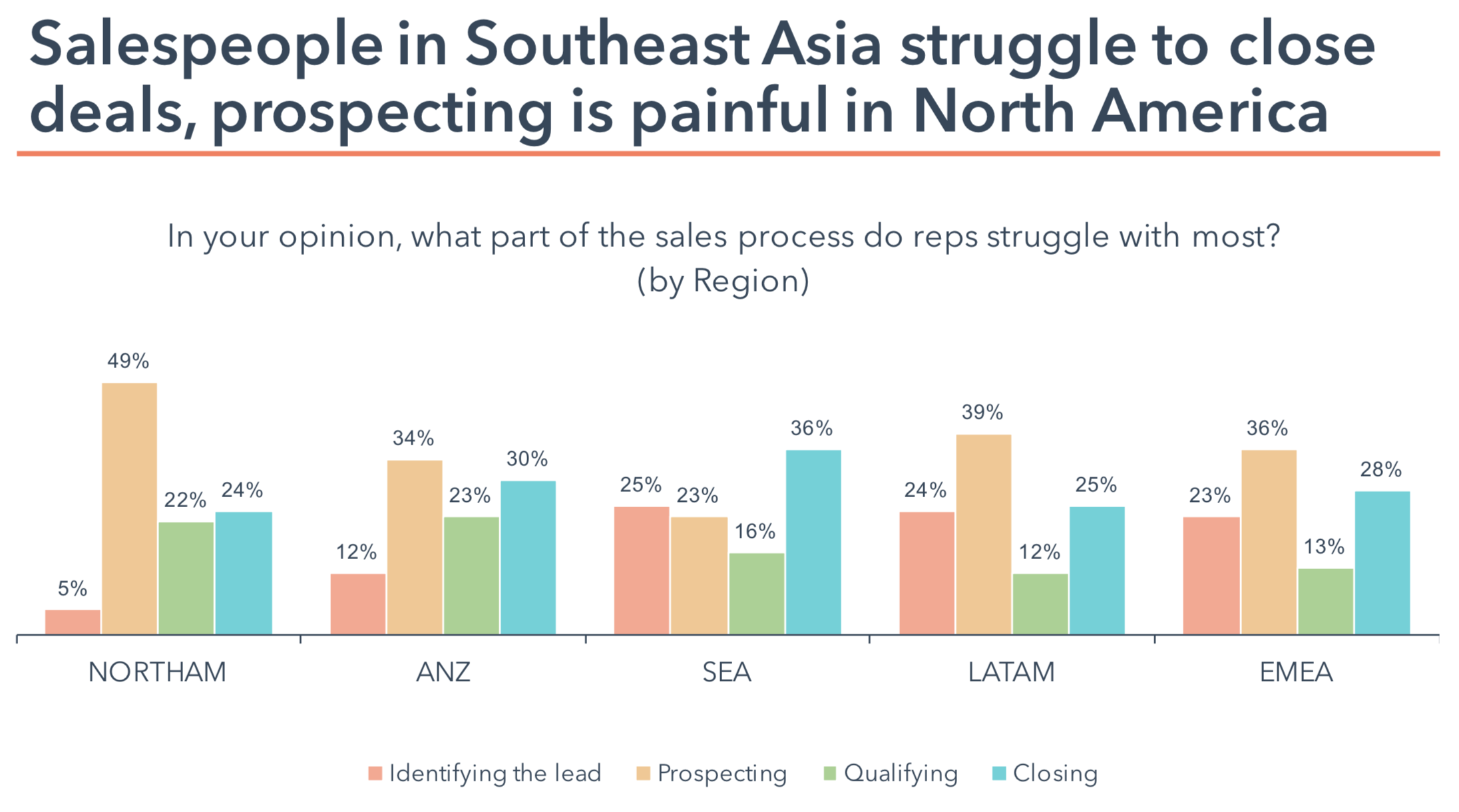 Prospects still prefer to engage with sales people via telephone, followed by email. Referrals are viewed as the highest quality leads. These points suggest that working professionals still prefer the human touch and warm communication.
The survey also revealed that many sales members spend 30-60 minutes each day performing data entry tasks. These activities could have been better spent engaging with prospects or closing the deal for the company.
Get our ebook on how to choose a CRM system that can drive sales and marketing results.
How can Sales and Marketing teams work together?
While both sales and marketing teams work on the same business goal which is to increase revenue for the company, often times there are miscommunications and objectives are not met.
Service level agreement (SLA) helps mitigate these issues by committing both teams on the same goals.
Indeed, organizations that have SLAs feel that their strategies are effective and provide the highest quality leads to their sales team.