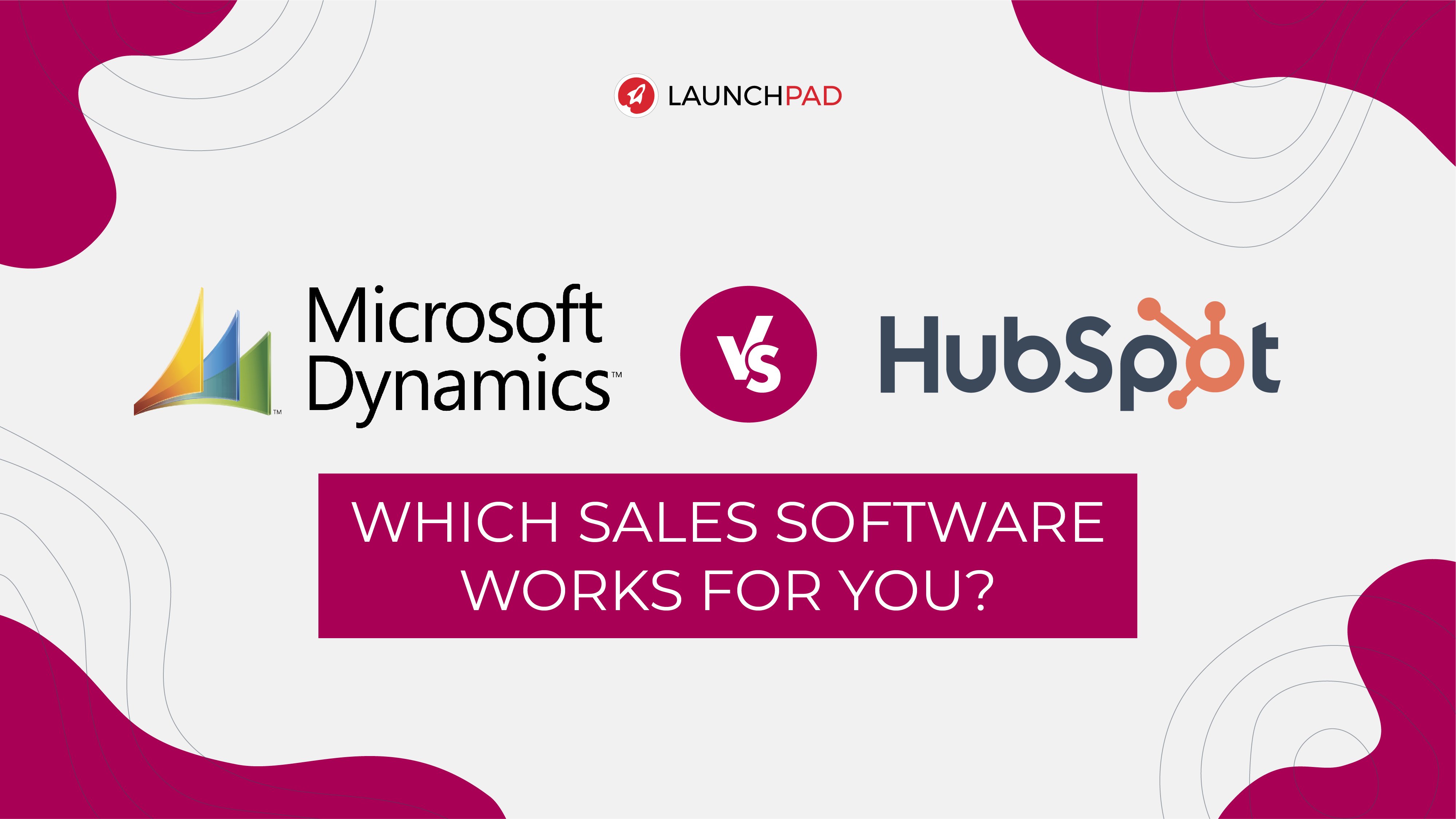 As part of the sales team, you understand the need for sales software to automate and coordinate tasks. In this digital world, sales reps cannot afford to miss opportunities to close a sale. You need the perfect sales enabler to help you and your teamwork faster, better and smarter. And perhaps two of the best sales enablement software out there would be Microsoft Dynamics 365 and HubSpot.
Here, we'll help you shed some light on both software's strengths and limitations. To start, let's get to know our contenders:
What is Microsoft Dynamics 365?
Dynamics 365 started off as a basic accounting software back in the 1990s. Since then, Microsoft had been perfecting the product to do more things. Now, Dynamics is an Enterprise Resource Planner (ERP) which also hosts CRM & sales tools. It is a massive software with packages serving HR, Logistics, Marketing and more. Here, we'll be talking about its Sales package.
What is HubSpot Sales?
HubSpot is a smaller tech company that only focuses on marketing and sales software, namely HubSpot Marketing Hub, Sales Hub, Service Hub, CMS Hub and CRM. HubSpot is a pioneer of the inbound methodology, a progressive marketing approach that centers on giving customer value and building trust. Its CRM software is made free for everyone.
In this article, we're going to focus only on their Sales Hub. Sales Hub is an all-in-one software that combines a lot of features to help sales reps work and collaborate better.
Dynamics & HubSpot Similarities
Both seek to cover a lot of business operations through different packages

Both are cloud-based, which means you won't have a lot of storage issues

Both offers sales tools to organise sales teams
What is the difference between HubSpot vs Microsoft Dynamics?
Hubspot Sales Suite

Dynamics 365 Sales

Suitable for:

SMEs

Tech-based companies that relies on web traffic & online inbound leads

Suitable for:

Large companies

Complex industries

Pros:

Free versions for SMEs

Better, cleaner layout

Lots of learning tools & guides

Certified Google Partner

Community & Agency support

Pros:

Competitive pricing

Integration with Microsoft apps, other Dynamics Suites

Customisable

Cons:

Hard to customise

Reports might not be too detailed

Cons:

Need further training to maximise its use

Might require add-ons
While both HubSpot and Dynamics have some similarities, at their core they're two different software meant for two different types of people.
Based on our observations, HubSpot has some advantages such as a cleaner and uncluttered layout. The interface looks easier to navigate with big visible buttons. In contrast, Dynamics might appear more cluttered to some users. However, you can customise Dynamics' layout using some coding and programming skills.
Possibly the best advantage that HubSpot provides is its collection of free resources and learning tools. HubSpot is known to give out free guides, templates, tutorials, workshops and more. There's also HubSpot Academy where users can get certified after going through their inbound and sales courses online.
For Dynamics 365, its greatest strength would be the fact that it is a Microsoft product. Dynamics users can find themselves integrating with other Microsoft products with ease. That being said, HubSpot also has the ability to integrate with many applications, including Microsoft Outlook, Office and yes, even Dynamics (with the help of API integration).
Which sales tool would fit my business?
Consider the following questions when you're deciding on a sales software:
How big and complex is your company?
Both HubSpot and Dynamics are able to address large team sizes. But since Dynamics have more packages for other functionalities, it's something you can consider for more intricate operations.
Do you rely a lot on the marketing team for leads?
If yes, then HubSpot would fit right in. The tool makes marketing and sales collaboration frictionless and results in smoother pipeline management.
Is your team more well-versed with Microsoft tools?
Using Dynamics could fare easier for your team if they're more fluent in Microsoft products.
Where will your business be in 5 years from now? Do you see yourself using the same software?
HubSpot is made for businesses to grow and scale. If you have big plans and a good outlook for your business, consider HubSpot as one of the tools to make that happen.
Conclusion
With all these things considered, we think that Hubspot is most suitable for SMEs or tech-based companies whose customers can be found online, especially if the business uses (or wish to use) inbound sales methods. Dynamics, on the other hand, might be suitable for a more complex business that has many teams and operations moving in different directions.
We hope this guide helps you decide on the next steps of your sales enablement. While you're considering it, check out how you can leverage HubSpot to maximise your team's effort and get more sales.