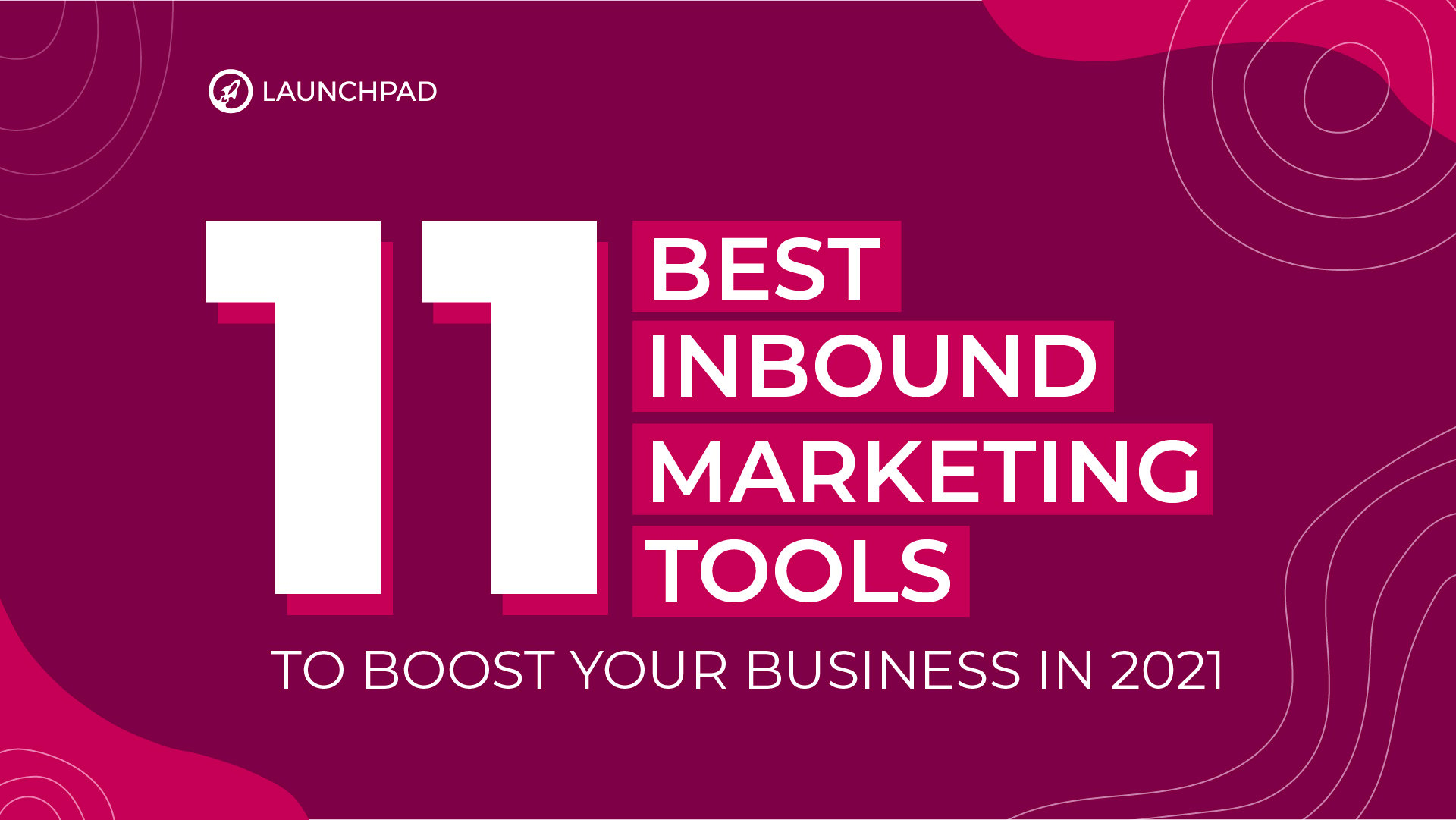 Inbound marketing tools can help boost your business and automate some tasks so you can focus on the bigger picture.
When cavemen invented the first tools out of rocks and bones, they did their daily cavemen chores faster and more efficiently. Fast forward 2 million years ahead and humans still rely on many sorts of tools to accelerate and streamline a variety of tasks.
Marketers and business owners are no less the same. We use marketing tools to help us plan, execute, and monitor marketing campaigns and eliminate all the manual labour so we can focus on bringing the company closer to its goals and purpose.
Here are some of the tools you can consider using to assist a variety of inbound marketing efforts. A lot of these tools are SaaS (software as a service), which means you won't need to download any software. You'll only need a good internet connection and an internet browser!
Quick Read: 5 Ways to Build a Strong Brand with Inbound Marketing
Let's dive into it:
1. SEMRush: Find Keywords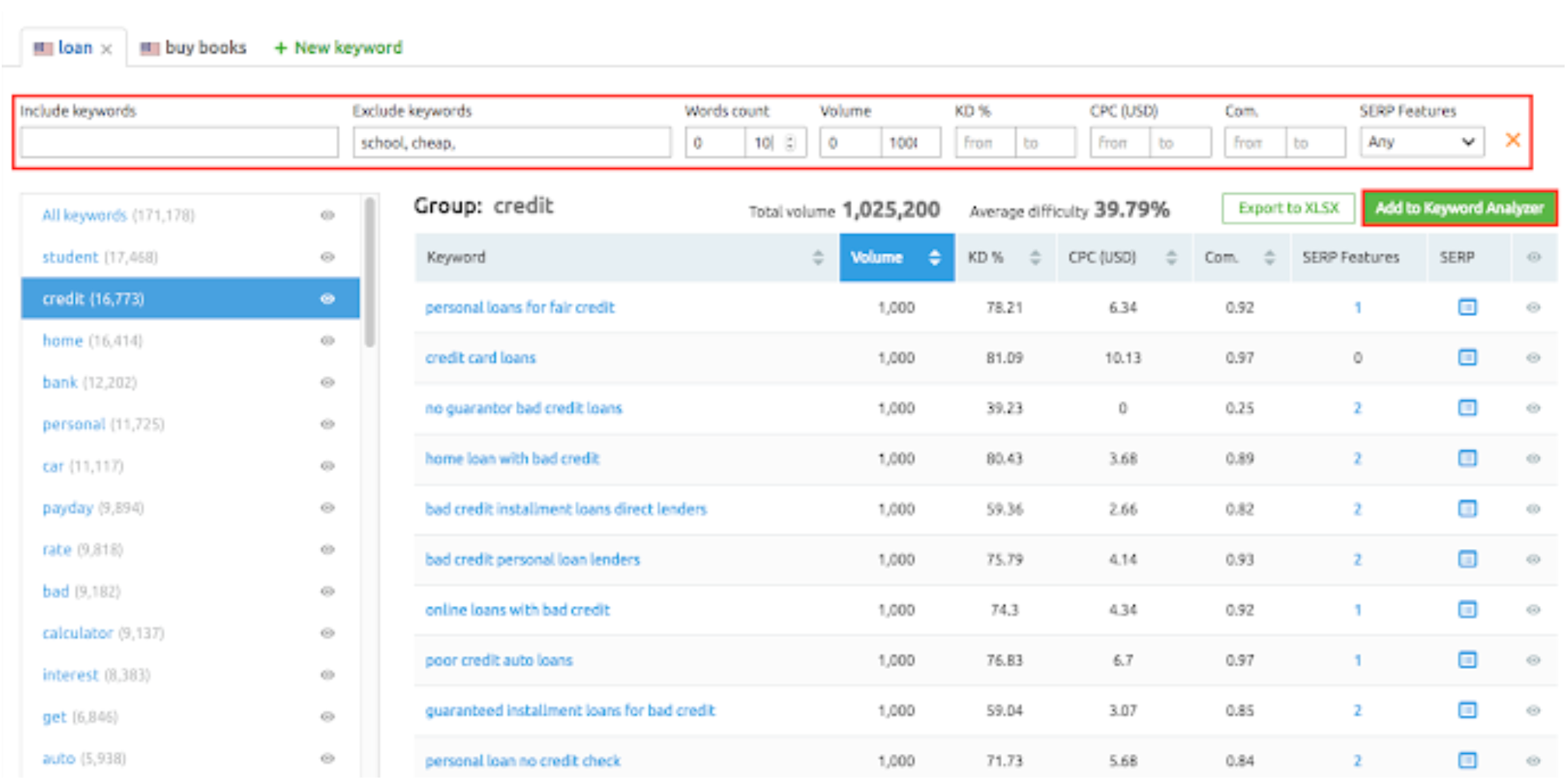 Image source: semrush.com
If you haven't started keyword-research for your inbound campaign, you should start soon. Keywords are a vital part of content creation that fuels your inbound strategy. Without knowing what keywords your audience is searching for, you're basically shooting in the dark and risk putting your inbound efforts to waste.
Keyword tools such as SEMRush provide ample information on what your customers are typing on that search bar and what keywords you can use on your content. Keyword tools can boost brand awareness when you target the right keyword and it appears when your ideal customer looks for it online.
Alternative: Google Trends, to find trending keywords
2. Google Analytics: Measure Inbound Performance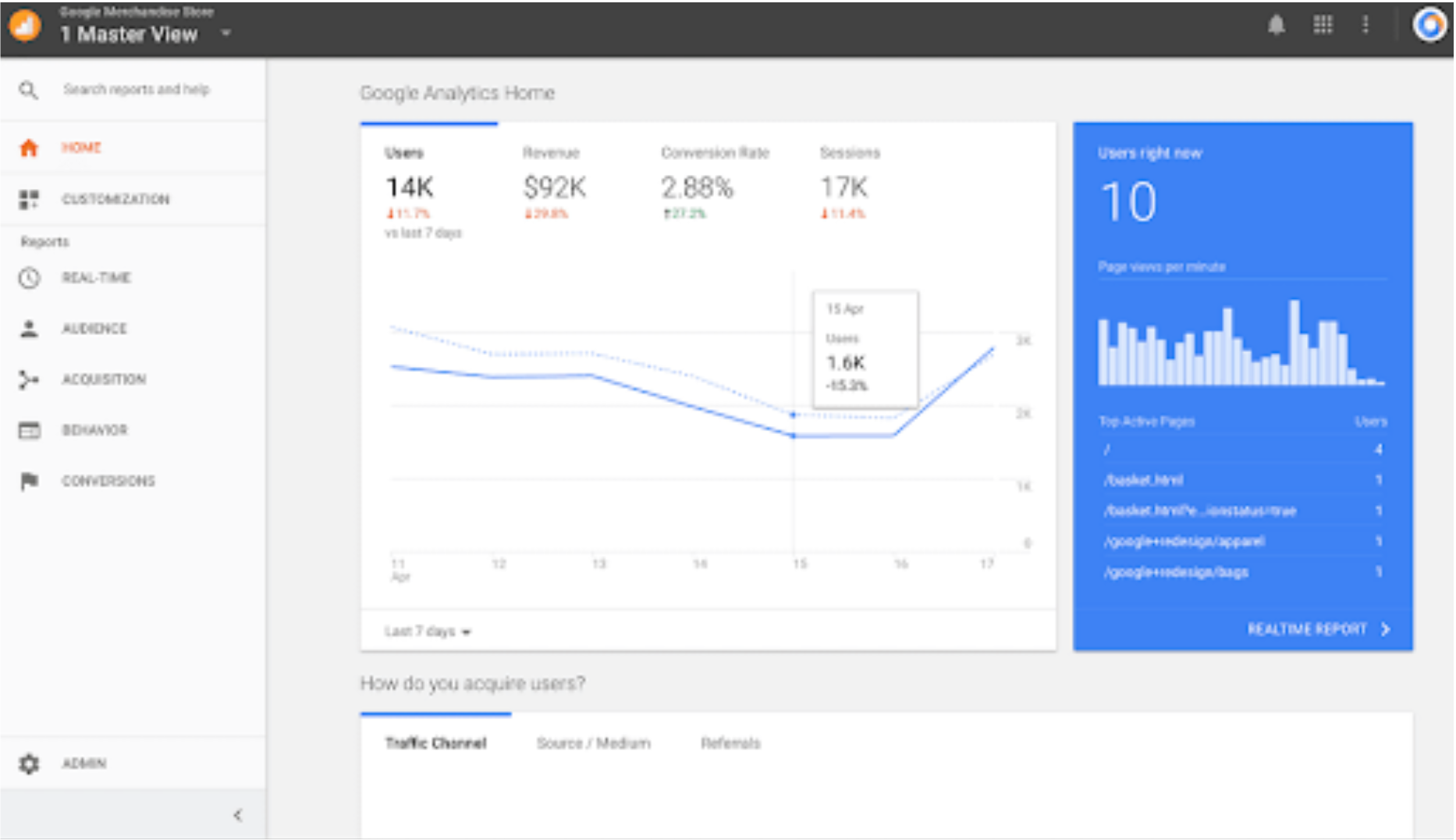 Image source: analytics.google.com
Measuring and monitoring web performance is important to ensure your inbound campaign is working as planned. Google Analytics is a very helpful tool to track the number of visitors, time spent, page views, bounce rates and many other metrics that can improve inbound traffic.
For example, if you see that your website's bounce rate is very high, you know you have to fix something on your website - loading time, content relevance, broken links etc. By measuring inbound performance, you will maximise your website's potential and generate more inbound traffic.
Alternative: Hubspot Keyword Tool, for Hubspot users to monitor blog visitors
3. Canva: Create Marketing Collateral
Image source: canva.com
Every inbound campaign needs attractive visuals and graphics to go with the content. Tools such as Canva are made to be user-friendly and easy to use, even if you don't have any graphic design training. It has a drag-and-drop feature and offers many templates to be used for social media, website, brochures, e-cards and more. Your inbound marketing now has access to eye-catching graphics that will draw in customers.
Alternative: Snappa, an even easier-to-use graphics maker
4. Hubspot CRM: Track & Nurture Leads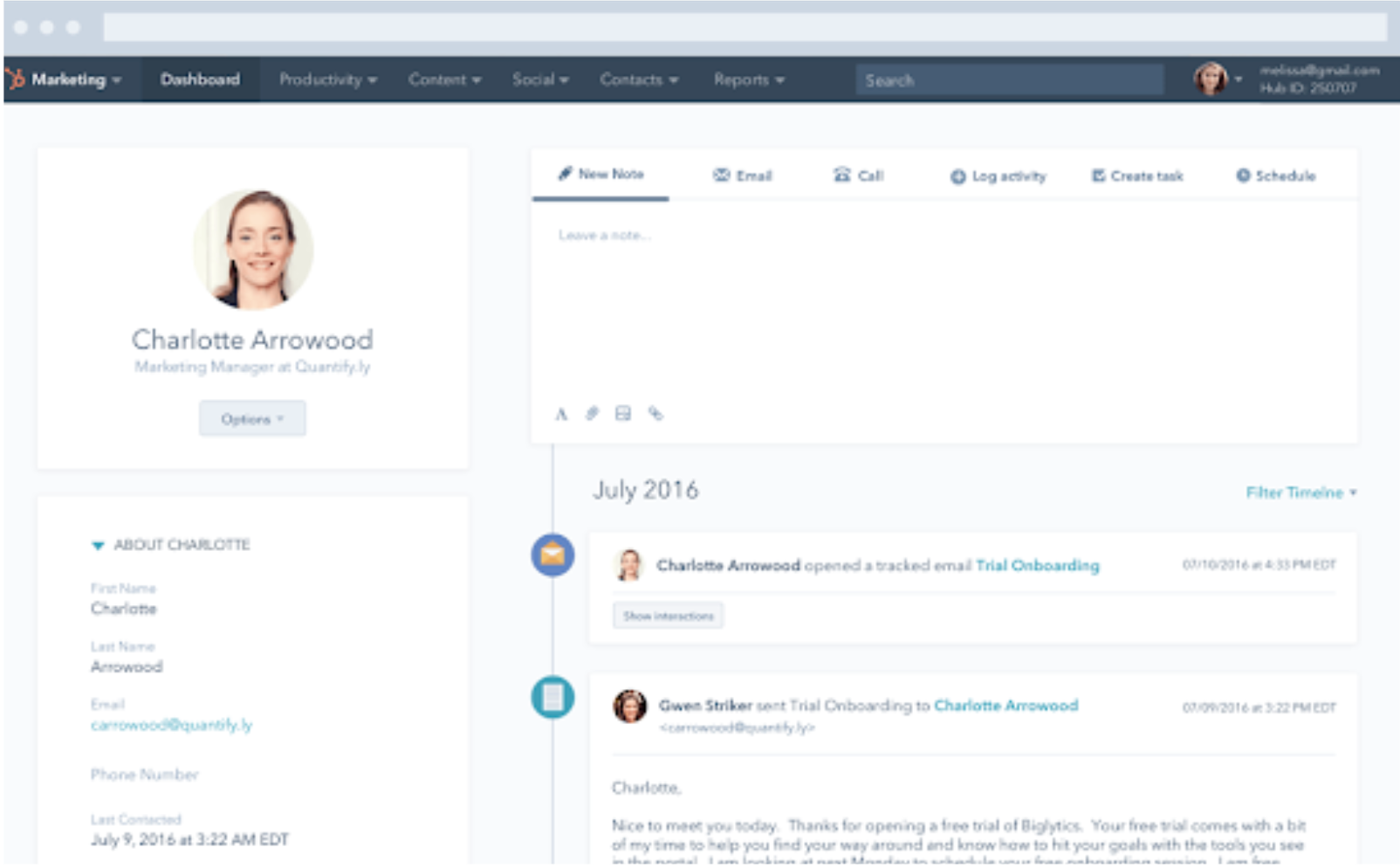 Image source: hubspot.com/products/crm
Customer relationship management software (CRM) is another important tool that every inbound-driven business needs. It not only stores and organises contact information, but a good CRM software like Hubspot will track progress, alert you on follow-ups, manage pipeline and assist hand-offs from marketing to sales better.
CRM tools are the backbone of the inbound strategy because it manages the customer flow efficiently. Best of all, Hubspot CRM is free for all!
Alternative: Insightly, a simple-to-use CRM tool.
5. Asana: Manage Teams & Tasks
If your internal operations are overwhelmed with spreadsheets, texts from co-workers, double-checkings, miscommunications and mismanagement, then it's probably high-time to make use of a project management tool, such as Asana. Time is of the essence, especially for inbound projects.
Inbound content, for example, has to be published on time but needs revisions, graphics, and approvals prior to getting published. Thus, project management software can help you manage the process and eliminate confusion and mishandlings. The result is efficient teamwork that can focus on bringing better value to customers!
Alternative: Trello, a free kanban-style project management tool.
6. SurveyMonkey: Get Customer Surveys & Feedback
Customers are the centre of your inbound flywheel, which means you have to be sensitive to whatever changes in their needs and wants. But how in the world would you know what the customer is thinking right now?
Quick Read: The Inbound Flywheel - A Perpetual Customer Delight
You can ask them directly. Using survey tools such as SurveyMonkey, you can get a rich set of data on your customers' current demands and trends. As a vital inbound marketing tool, surveys can help you understand customers, improve your business through their feedback and offer relevant products and services.
Alternative: Google Forms, for Google users
7. Hotjar: Understand Your Web Visitors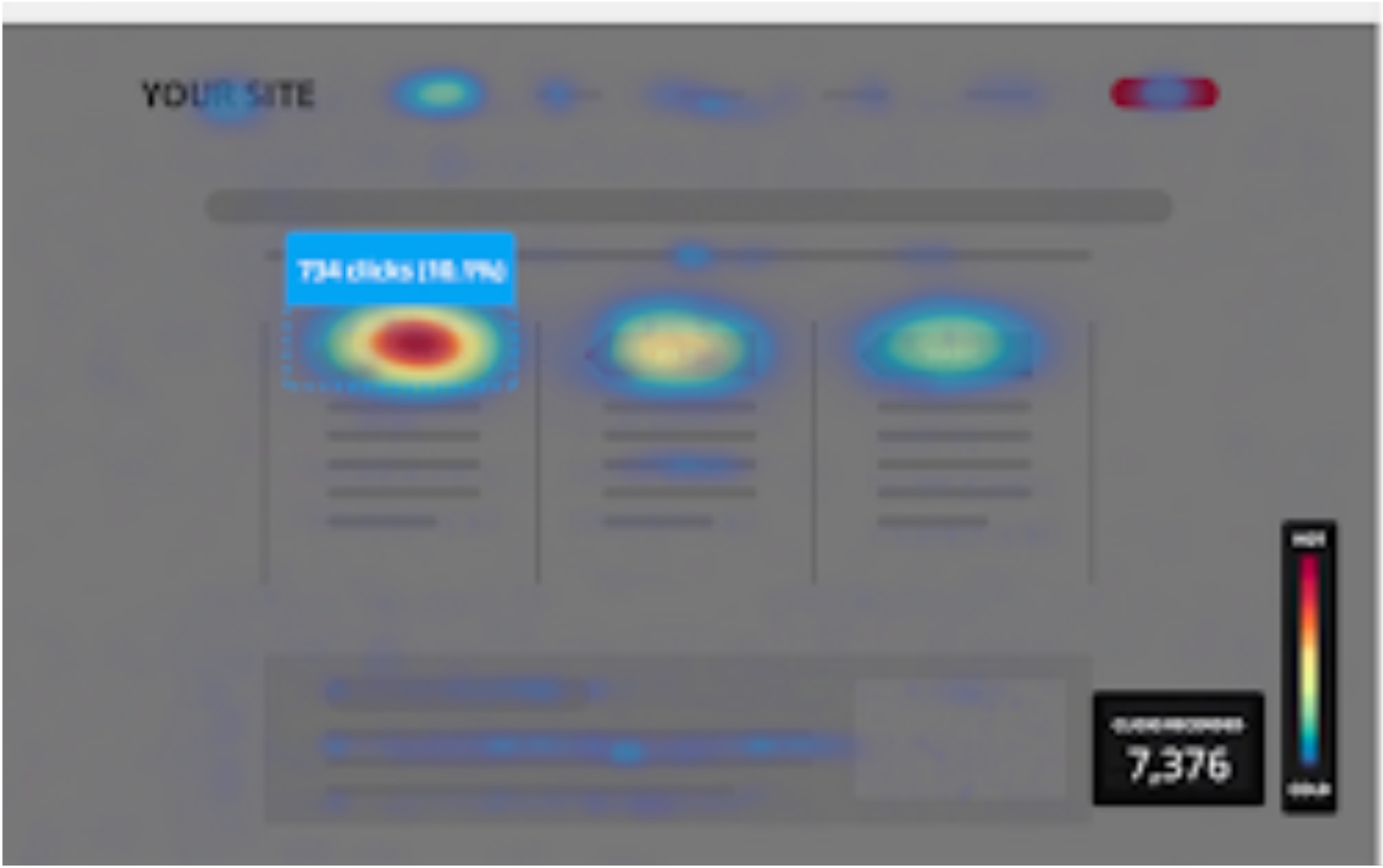 Image source: hotjar.com
Did you know that you can track what visitors are doing on your website? Which area of the landing page most of your visitors are looking at? Which buttons are they hovering over? Which pictures or headlines caught their attention?
All these and more can be tracked using heatmaps and tracking tools offered by SaaS solutions such as Hotjar. It can help with inbound marketing when you can optimise your website and improve the user experience.
Alternative: Crazy Egg, another web-tracking SaaS.
8. Hootsuite: Manage & Schedule Social Media Posts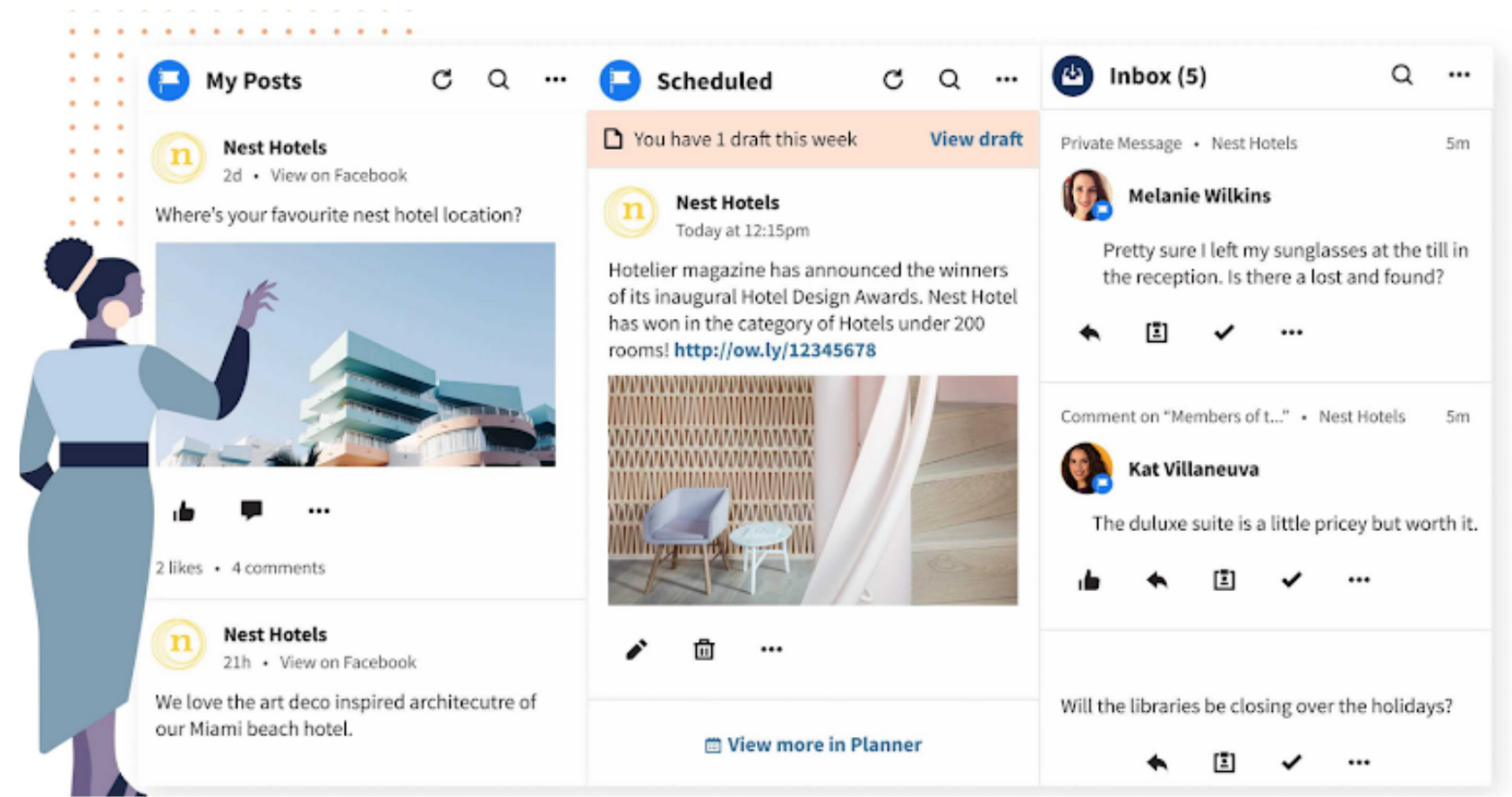 Image source: hootsuite.com
Social media is a big part of inbound marketing. It nurtures leads, distributes your valuable content and fosters a delightful relationship with your customers. Social media content needs to be in-line with your inbound marketing strategy, thus a need for management tools such as Hootsuite to assist your team. These tools can help you schedule your posts on multiple social media platforms. Some paid tools can even track and monitor social metrics that are vital for improvement and performance.
Alternative: Loomly, another social media scheduler and manager
9. Mailchimp: Manage Email Marketing Campaigns
Yes, emails still work. And yes, they're a powerful inbound marketing tool to generate traffic to your website, keep your inbound links alive, and nurture customers to keep engaging with you. Email marketing tools such as Mailchimp can keep and organise your treasured email contacts, help you create email campaigns and track and monitor email performance. A must for every serious inbound marketer.
Quick Read: Build Effective Inbound Marketing Strategy with Email Marketing
Alternative: Send-In-Blue, performance-based email marketing SaaS

10. Bit.ly: Track Distributed Links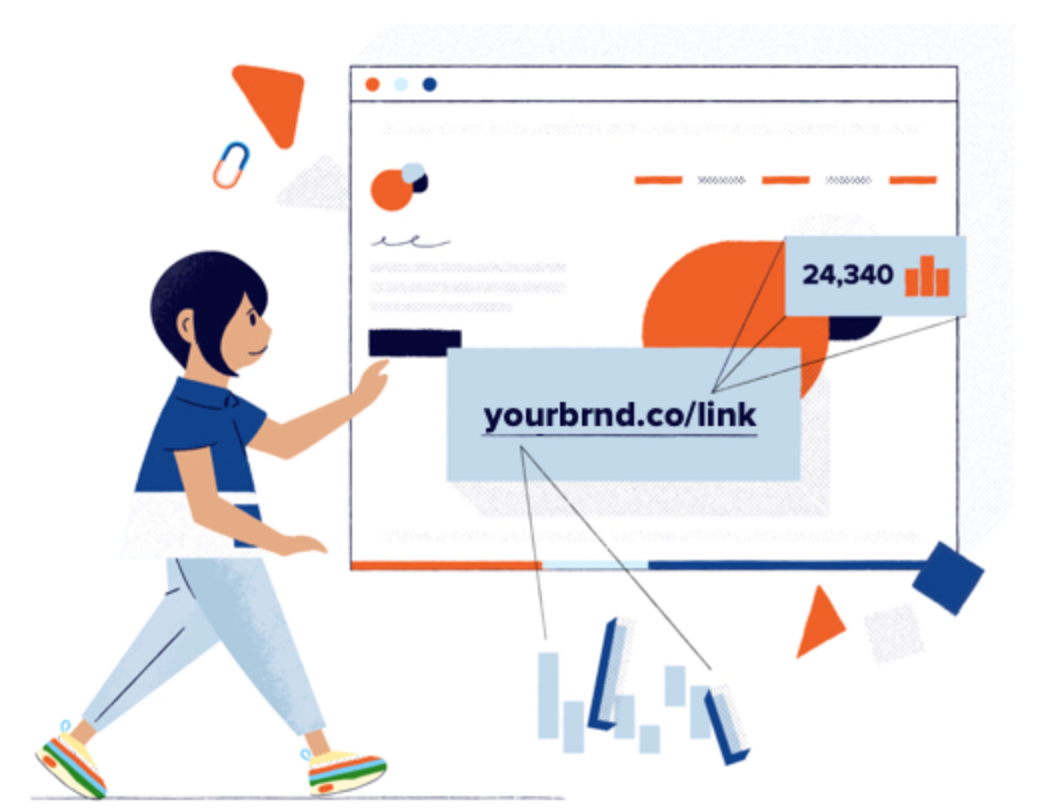 Image source: bit.ly
When you share out your inbound content to social media, messengers like WhatsApp, paid ads and so on, it's best to use a link management tool so you're able to track progress. Bit.ly is one such tool popular among campaign marketers to track and monitor where your content has been on the internet. Best of all, it shortens your URL and makes it easier for your audience to click and share.
Alternative: Snip.ly, user-friendly link shortener
11. Hubspot: All-In-One Inbound Marketing Tool


Image source:

Hubspot.com
The best inbound marketing tools for today's marketer is one that can do most of the above in one integrated software. Hubspot is the perfect tool not only because it has so many features to help many marketing tasks, it's also user-friendly, cloud-based and perfect for all types and sizes of business. It's conveniently better to have a tool that has integrative features because it significantly reduces the amount of apps you need to use!
Alternative: Braze, mobile-friendly marketing SaaS
Fancy using one of these inbound tools?
You should start with the free ones first and see how the tools can help your business. When you're ready to use the big guns and anticipate bigger impacts, you can consider the tools we suggested. Start boosting your inbound business and achieve new horizons in 2021!