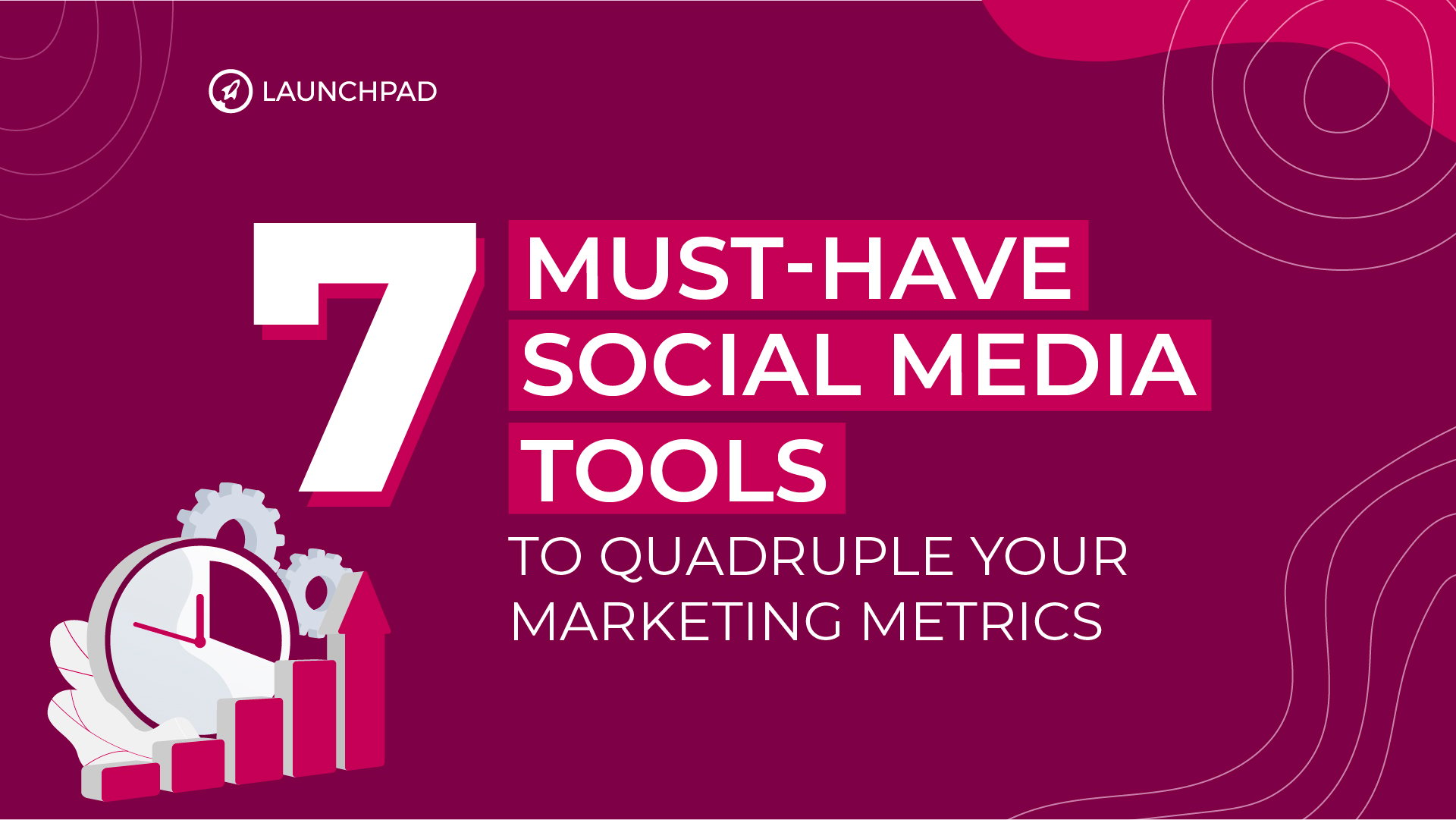 Around 73% of marketers believe that their efforts through social media marketing have been effective for their business. Social media marketing can also give an advantage that goes further than boosting profits. Not only can it determine a brand's value, but it can also be crucial to inbound marketing.
However, it can be challenging, time-consuming and frustrating to maintain. This is why we might need the help of social media tools to manage tasks easier and faster.
Below, we'll go through some of the social media tools to help you save time and grow your business!
1. Lightroom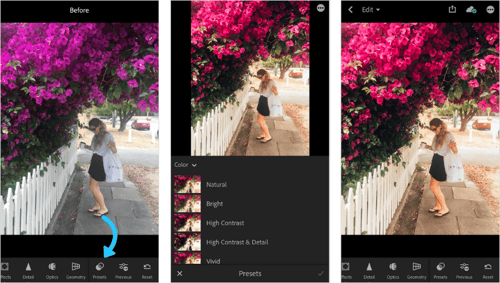 We all know how important and impactful a good photo is for social media. Photos saturate the social media universe and it's so crucial to post one that stands out, aesthetically pleasing and well-edited. Lightroom is one such tool to help you edit and organise your photos with ease.
Developed by Adobe, Lightroom is an easy-to-use app to produce fine images by sliding, filters, and many other functions. It's user-friendly too, even though you do not have much editing skill. You can get a free trial for 7 days and start your subscription plan for around RM40 per month.


2. Canva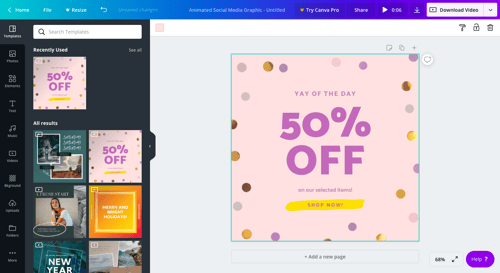 Canva is a graphic design website that is popular among social media marketers and influencers. Its easy drag-and-drop feature means no designing skills necessary, which is how everyone can now design social media graphics without having to download anything!
Canva contains hundreds of templates from Instagram stories and Facebook to Twitter posts so you can use them instead of making it from scratch. It is free and available for both desktop and mobile. Also, you can upgrade your account to get more designs for around RM40 per month. You will be able to make personalized brand logos for the social media pages of your business.

3. Unsplash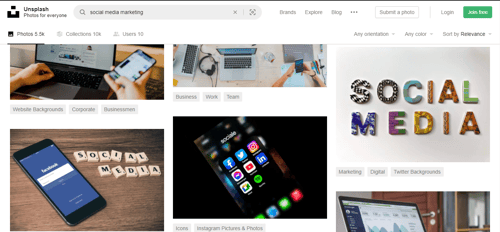 Here's another photography tool for you. If you need to find stock photos, stop using the ones you need to pay. There are a lot of royalty-free stock photos that have exquisite photo quality. Unsplash is one of the best sites, in our experience.

Unsplash is a huge collection of professional images that you can download. It will assist you in giving your material a refined and professional appearance. You may share them directly on social media or use them to make collages or mood boards. Everything here is completely free, so go ahead and let your creativity flow!
4. Google Analytics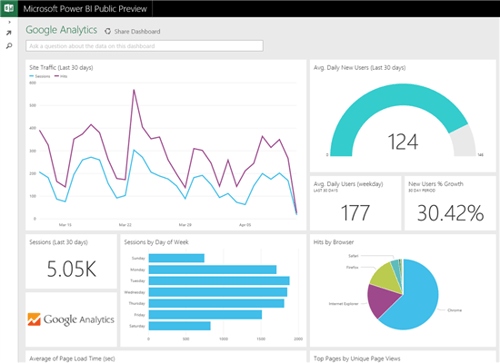 Google Analytics is one of the greatest ways to get to know your visitors on your website and social media accounts. It is a free platform for web admins. Google Analytics gives you access to an abundance of insights into your social media and its visitors. It offers extensive social media data to every digital marketer.
You can accurately understand the information your audience reacts to and the social networks they love through Google Analytics. Also, generate more visitors with this data and direct them to your website. You may even track key social media metrics using Google Analytics.
5. Bitly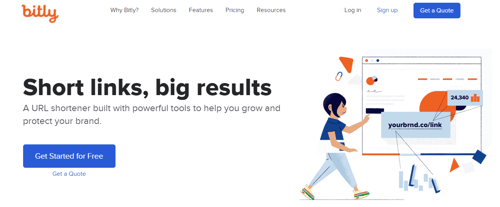 Bitly is a URL shortener that compresses long website URLs into short, trackable and shareable links. It is a versatile tool for tracking visits, viewing web referrals, and pinpointing the most common geographical locations. These are pertinent features for your social media campaign to succeed.

Bitly has been so popular that Google has integrated it into their Google Campaign URL Builder, which allows you to shorten links and monitor campaign results. It is free but you can upgrade your account for RM120 per month to enjoy more features such as creating up to 1,500 links.
6. Hootsuite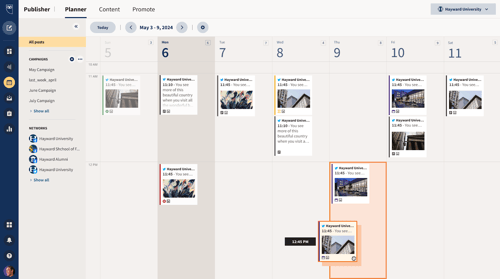 Hootsuite manages various social media pages and consolidates them into a single dashboard. It also enables team coordination as well as an approval process. You can allocate assignments, plot a social media timeline, and arrange posts in addition to having all of your feedback and mentions in one location. These could help you as a social media manager.
Furthermore, the tools integrate with social media, providing you with an in-depth rundown of your analytics and helping you to engage with potential clients.
7. HubSpot Marketing Hub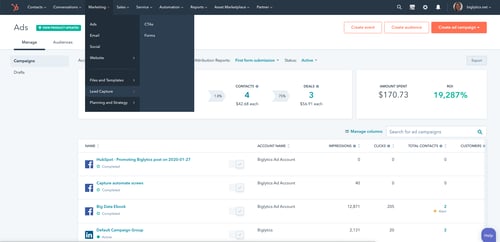 Last but not least is HubSpot, the perfect tool to nurture new leads, schedule your updates, align your social media with your blog, and track messages and mentions. HubSpot also integrates all of your marketing with your Customer Relationship Management (CRM) system. As a result, determining how many leads and customers you're getting generated from social media is easier. It helps you save time while still maximising the effectiveness of your social media efforts.
Read more: What is Customer Relationship Management (CRM) & How Does It Work?
Conclusion
Social media tools come in a variety of types and functions, and the one you need is determined by your social media objectives and preferences. The good thing is that you don't have to use all of them. You can begin with the free ones to see how the tools impact your business. All the tools we mentioned above will hopefully help you get better social media marketing outcomes.