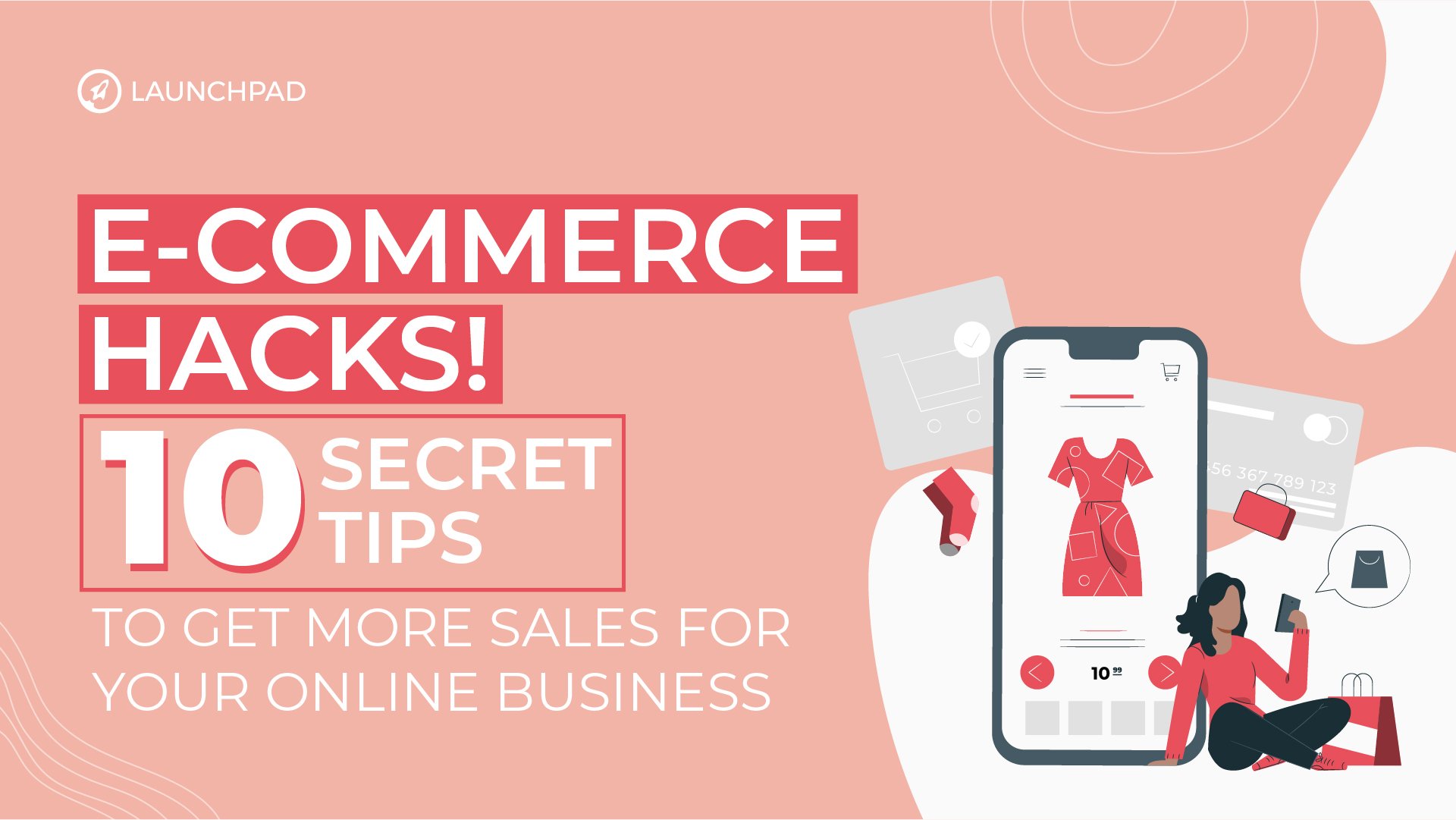 Whether you are new to online selling or an e-commerce veteran, driving more sales can always be a big bummer. Like so many other things in the world, it is not as easy as it sounds. However, there are plenty of subtle "hacks" that can prove hugely beneficial for your business and we have compiled them for you in a neat little list. Here are the top e-commerce hacks that will help fuel the growth of your online business.
1. Build a Brand
Whether you are starting a new business or pivot your existing business in a new direction, having a cohesive identity is key. Consistency across the board is necessary. A brand is more than just a logo or a tagline. It can be the most powerful tool in your arsenal. Having a strong brand identity can be the difference between success and mediocrity.
2. Optimise website
Load times and user experience can be a huge determinant in customer retention. Studies have often pointed out the fact that slow loading sites often deflect visitors to their faster loading competition. A fluid and easy user interface makes all the difference in how your customers will perceive your business. A well-optimised website is a basic e-commerce hack that allows a lot of perks.

3. Personalised Marketing
Everyone wants to be treated special. So why not give the love your customers deserve? So, whether it is a simple thank you note or a gift, customers will remember it for their outstanding shopping experience. In a world of automation and templates, a simple handwritten note with their name will help your business stand out from the crowd. An incredible e-commerce hack for creating customer delight.
4. Celebrate your customers
Customer recommendation is the most powerful tool in this industry. Testimonials, ratings, word of mouth can make quite a difference as these rely on social proof. Customers always want to feel confident before making any decision and therefore hearing from other buyers about their experience can be quite the influencer. Highlighting testimonials and adding a customer review section can be some great ways to showcase your customer opinions. A simple shout-out to your valued customers will also help go a long way in shaping customer opinion.

5. Send abandoned cart notifications
This is a must-have feature for e-commerce. Cart abandonment is very common for businesses. According to a study conducted by the Baymard Institute found that the average rate of cart abandonment is roughly around 70 percent. Three out of every four buyers leave their cart. If you don't have this feature site, you are potentially losing out on 70 percent of the sales. A must-have e-commerce hack for your online store.

6. Nurture leads with content
Creating vlogs and stories on social media is a great way of keeping buyer's attention. This also helps you to keep your customers updated on the latest products and offers that you have for them. sending out social engagement ask cards can also be a great way of sparking social engagement. Incentivise them with coupons or discounts to spread your word and take on the internet by storm.

7. Improve customer service
After-sales satisfaction is crucial to retain buyers. Prompt responses to grievances and questions raised by buyers will not only keep them satisfied but will also keep them coming back. This also helps with reviews and testimonials in the long run.
8. Diversify payment options



With so many payment options broadly accepted, limiting your checkout page to simple credit cards is not wise. Try integrating several payment options like e-wallets and bank transfers. A great e-commerce hack to help customers make transactions seamlessly.



9. Micro-Influencers



If you find top influencers to be too expensive for your investments, try finding lesser-known influencers having 2 to 3 thousand followers. Micro-influencers can be extremely effective for a niche target audience. They help with instant promotion of your product which generally has great conversion rates. A great e-commerce hack to drive big sales.



10. Go mobile



More than half of consumers use a mobile device for shopping online and is a major influence on shopping habits. Business Insider Intelligence has predicted that mobile will be the consumer's preferred channel for online shopping in the next five years. Social media sites have also started to add buy features without having the consumers leave their platform. All trends are pointing to mobile online shopping to be the next best thing and gearing your online business to adapt will mean the difference in making or breaking a brand.
While attempting to be a successful e-commerce hacker, being consistent in learning from your mistakes is key. Tactics that fail for one might work miraculously for others. If the tricks don't work, move on to the next one and try to figure out what went wrong with the previous one. With creative and informed e-commerce hacks, you will easily be able to find the answer to scale your business.