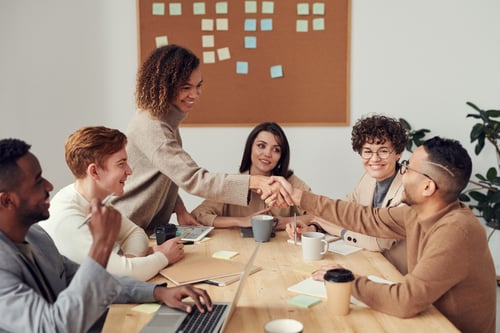 Closing B2B sales can be difficult, and the market is growing increasingly competitive. Especially in a digital world that is constantly changing. Furthermore, the more sales your firm needs to grow, the more taxing it becomes. You're following a blueprint created by the companies who came before you. "It's how things are done," you say, but you know it can be done better.
And there is a better method. It begins with optimising your sales process and down to your capacity to recruit fresh, perfect prospects quickly and easily, and then turn them into customers as efficiently as possible. However, it's not just about speed; consider how much time and money you spend between locating a prospect and really making a profit. So, we've put up a list of 5 pointers to help you get started.
For starters, these tips would allow you to break away from traditional sales processes that are not so relevant in today's tech-driven business landscape. It also reduces the amount of time you need to spend contacting prospects, leaving more time for you to focus on other attention-grabbing tasks.
Read more:
How to Sell in a Tough Economy
Key Traits of a Successful Sales Representative
So, are you ready to learn some of the best B2B business tips? Let's get started.
1. Use SPIN Selling Technique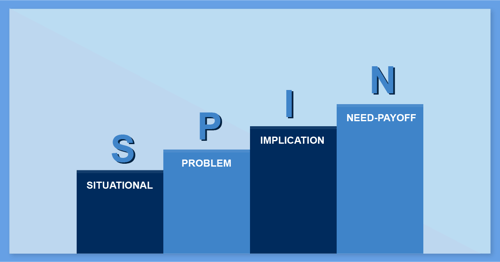 What exactly is the SPIN selling technique? Neil Rackham invented it to help him anticipate and navigate difficult sales situations. The SPIN sales method is based on 4 different types of questions; these categories are what give SPIN its name. The letter S stands for situation questions, P for problem questions, I for implication questions, and lastly N for need/payoff questions.
Typically, this method is used to get to know your leads better. So you'll know what kind of push they need to become customers. Remember to thoroughly research the lead before contacting them!
Read more: SPIN Selling: The Ultimate Guide
2. Do Warm Calling Instead of Cold Calling
Only 2% of cold calls result in a scheduled appointment. With this information in mind, you should probably switch from cold calling to warm calling. A warm calling is where your sales rep has already made contact with the prospect beforehand.

According to a survey, time is of essence should you decide to make a warm call. If you call the lead within the first 5 minutes after they fill out your website's CTA landing page, they are 100 times more likely to pick up the phone.
Pro tip: HubSpot Sales Hub has a feature that alerts you when a contact opens critical documents. Also, make sure you bring relevant and useful information to the discussion. Understand and listen to what the prospect has to say. So that you can collaborate to help them find the solution that best meets their needs, which is an important part of inbound sales.
Want to learn more? head to: 15 Tips for Effective Warm Calling
3. Make Your Appointment Easy for Prospect to Book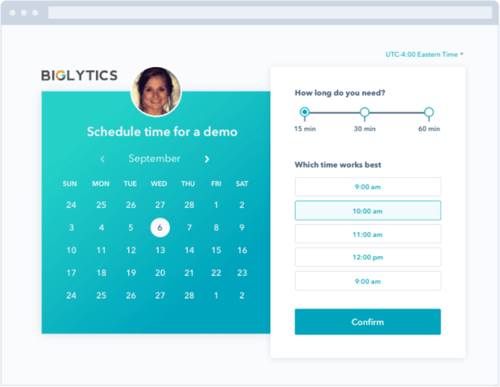 The business-to-business sales cycle is lengthy. As a result, you'll need to use a meeting scheduler like HubSpot to reduce communication friction and smooth out the first few meetings. Instead of wasting valuable time emailing back and forth to confirm a date, automation can help. You can try HubSpot's calendar booking here: Meeting Scheduler.
4. Align Your Sales with Your Marketing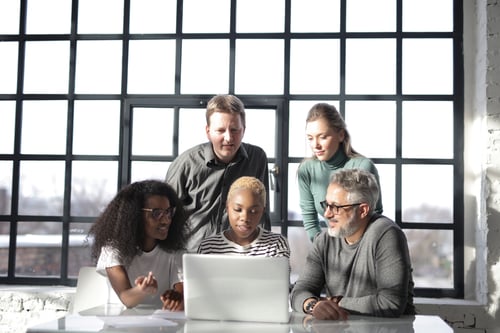 You should ensure that your sales and marketing teams are working toward the same goals and are on the same page. Allow them to transfer information from the marketing team to the sales team in both directions. The reason is because the marketing team may be able to assist the sales team in attracting leads.
For example, the HubSpot platform enables more effective sales and marketing alignment. It is easier for these two teams to track what the other is doing with a unified tool, and both work towards common goals within the sales process and converting customers.
5. Share Customer Stories or Case Studies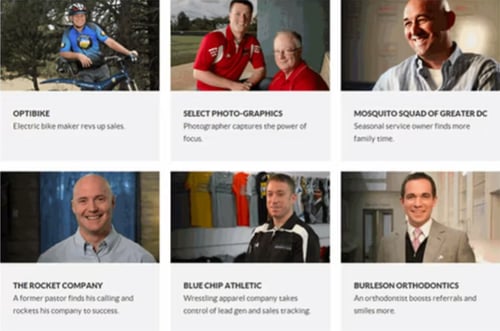 A proof would be beneficial for your prospect to consider your company. As a result, we recommend that you share what you've done through customer stories or case studies. When it comes to customer stories, people are more likely to believe positive things about you from someone else.
Meanwhile, good case studies aid prospects in visualising a real-world application of your product or service. It will assist your prospects in considering how they would apply your solution to their problems. Furthermore, you may need to first identify what the client wants, then show the appropriate case study that addresses the client's needs to ensure relevancy.
Conclusion
With the aid of software, the B2B sales process nowadays could definitely help you to create meaningful bonds with prospects. In the end, we believe that by implementing these five tips, you will be able to simplify your B2B sales journey. Make the best use of technology with HubSpot and amplify your salesforce today!