Social media has become a part of our life, as well as for many businesses. It has become a crucial marketing method to raise awareness, engage the audience, and more. But how do you stay on top of all your social media efforts? Managing it requires a certain set of skills.
Social media management is the organisation and coordination of planning, executing and monitoring multiple social media platforms. It's not uncommon for one business or brand to have two or more social media accounts spread over the many plethora of social media platforms such as Facebook, Instagram, YouTube, TikTok, LinkedIn and more.
When you manage your social media well, you can easily engage and interact with audiences on various social media platforms. After all, almost 45% of users are using social media to research products in 2020. But how can you effectively manage all these pages and accounts to ensure optimal audience engagement and conversion?
Today, let's look at some ways to manage your social media for better organisation:
1. Create a Social Media Calendar
A social media calendar is a specialised planner that lets you stay on track while planning for social media. Using the calendar, you can better plan on important dates to publish and share content, while crafting unique copywriting for each platform. A social media calendar also allows you to reduce mistakes, such as duplicate posts that can happen during a hectic time.
2. Utilise Scheduling Tools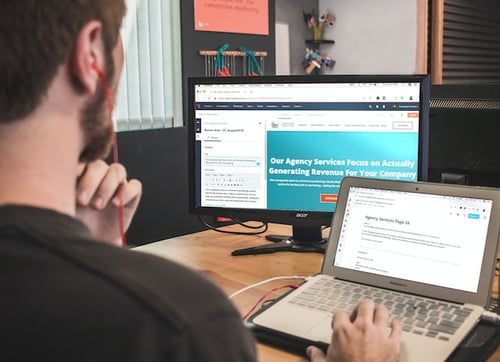 Scheduling tools will help you to stay organised and be on-time on your posts. Social media schedulers such as HubSpot can automate publishing once you've set the time, date and content. HubSpot integrates all of your marketing with CRM and helps you to monitor all interactions or conversations with your audiences!
3. Collect Data for Better Decision-Making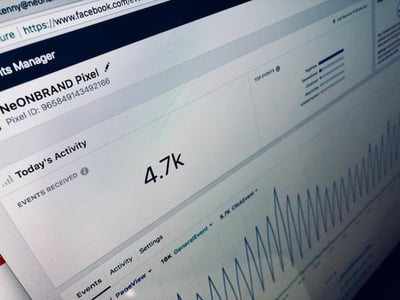 Analysing and understanding your social performance is made easier when you use social media analytics. Analytics refer to the data gathered from your social media about visitors, views, clicks, engagements and other vital information you need to know.
The data that you gained from social media analytics will help you to know what content works best or which social media platforms give the most traffic, and more. It also gives you insights to maximise the effectiveness of your social media.
4. Repurpose Existing or Evergreen Content
Evergreen content refers to content that remains relevant throughout time and is not influenced by other factors such as trends. They're usually introductory topics about your products or business or vital guides and information. Evergreen content continuously brings visitor traffic to your website or social media.
Thus, it is a good idea to repurpose and reuse evergreen content into different formats, styles, campaigns or design. Let say you have a high-performing blog article, break that content down into multiple social media content spread over the month. Other ways to repurpose is using videos, infographics, quotes and tweets. By repurposing content, you'll have a larger bank of material to plan your social media.

5. Try Out Chatbots for Better Responsiveness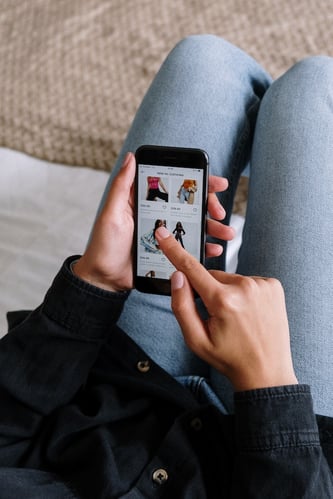 Response rate is an important metric for your social media pages. But it might not be viable to have someone from the team to be on the ball 24/7 anticipating inquiries and DMs. So, you might want to try chatbots to see how it helps especially if your socials tend to have a large volume of inquiries.
At a more in-depth application, chatbots can even save contact details, suggest related products and save more time and effort for both customer and social media sellers.
Read more: 5 Reasons Why Live Chat is Impactful to Your Business
7. Collaborate with Other People for Better Results!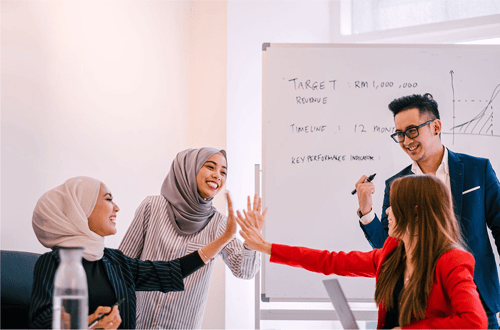 .
Managing social media effectively can be tough, especially when you need to plan out campaigns and ensuring that there is enough material. Consider working together with other brands, influencers, agencies or other diverse creatives out there.
A good social media collaboration can bring wider brand outreach, make your business more relatable and unique, and bring out hype in a medium where trends are quick to catch on. Plan out your collaboration goals first, take your time looking at prospects to work with, learn and have fun along the way!
Conclusion
Social media management can be daunting sometimes, with so many tasks, new trends and styles and different types of campaign to think about. Hopefully these tips will help you plan and organise better. Using tools such as HubSpot can greatly help making a lot of social media management easier. Ultimately, we should strive to create a social media presence that speaks to the audience!