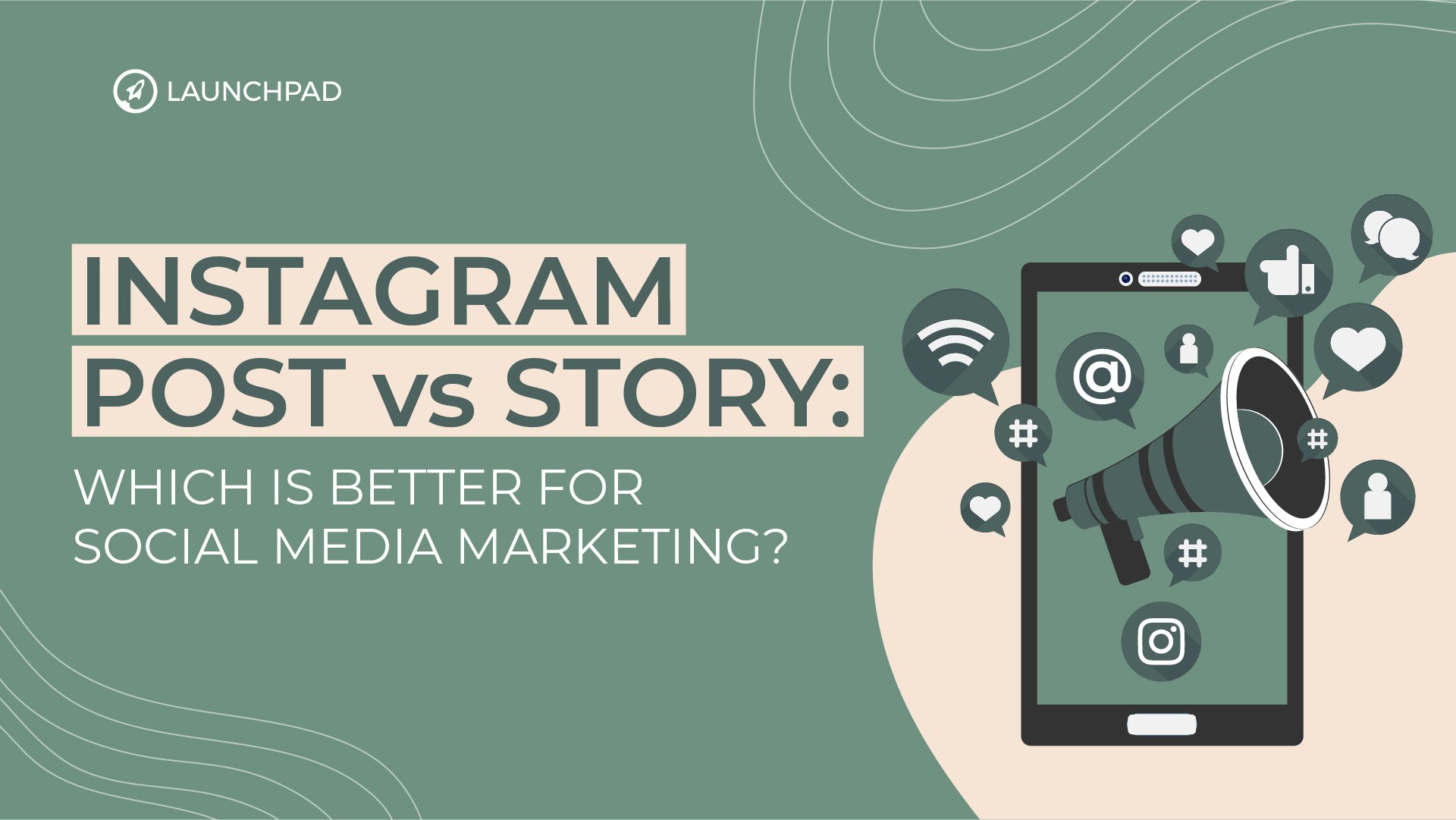 In 2021, Instagram reached 1 billion monthly active users. Around 130 million Instagram users tap on shopping posts every month. As the number of active users keeps climbing on the most popular social media platform of a generation, businesses and brands are not missing out on the chance to be visible.
Instagram has a lot of features to publish out content, but you should be able to know of Instagram Story and Post. These are the two most popular ways of sharing a piece of content on the platform, aside from Reels and Live. Both Instagram posts and stories offer unique ways to let your business connect with the audience.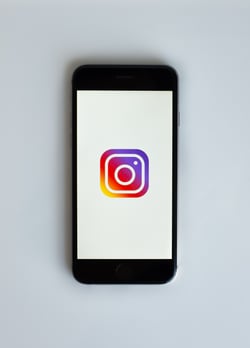 The popularity of both Stories and Posts leaves many social media marketers debating which platform works better. In today's article, we'll explore what they both are, their key similarities and differences, and the best ways to maximize each of their potentials.
Let's get right to it:
Instagram Posts

Instagram Stories




Definition

Traditional social media posts; Images and videos that appear in the regular feed.

Mobile-centric; Images and videos that appear outside of your regular feed (only last for 24 hours - unless you save it on the 'highlights' feature).




Key differences

Long lifespan.

Short lifespan.

Continuously drive traffic to your site (unless you delete it).

Invokes FOMO among your audience.

Able to show more polished and better-quality content.

Show authentic look and feel of content.

More room available for text, emojis, brand messaging, and so on.

Limited yet simple room for text, emojis, brand messaging, and so on.
Evidently, both of these Instagram features have their advantages and specialities. And as marketers, it's possible to use both Stories and Posts to deliver the perfect content and context. In fact, it's common practice! Smart marketers take advantage of the best of both worlds to deliver an impactful social media campaign.
Here are some tips and ideas to maximise your content on Instagram Posts and Stories:
Instagram Posts
1. Write Engaging Captions
Captions on Instagram can bring more value and meaning to your posts. So when you write captions, think about the intention behind the posts. If you want to gain responses such as likes or comments, you can try to create a conversation through open-ended questions, for instance.
Remember to add value for your audience and share your brand's personality through your captions. You also can use the 'tell a story' method to build moments of real connection with your audience.
2. Use High-Quality Photos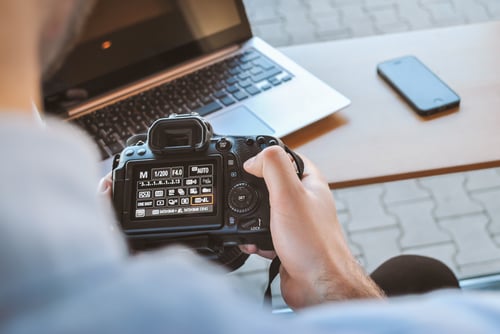 As Instagram posts have a longer time span, it is more important to use high-quality photos as they can appear in the audience's feed long after it is published. You can get a professional photographer to take photos or find or use any high-quality stock images for flat lays, lightbox, lifestyle photos, and more.
Pro tip: the recommended dimensions for Instagram posts are 1080p x 1080p. So, better to give it your best shot (get it?) for a long-lasting impression of your brand. A picture, after all, is worth a thousand words.
3. Experiment with Different Content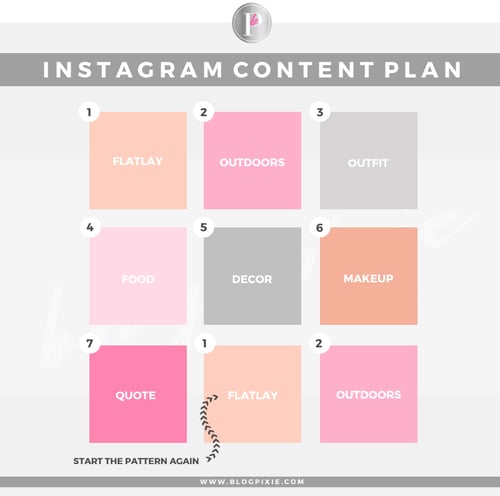 Your audience will not be bored too quickly with your content when you make use of different formats and styles. A variety of Instagram posts can retain attention longer, add more depth to your brand, and simply look nicer to the eyes.
For instance, you can rotate between inspiring or insightful quotes, short teaser videos on your upcoming products or services, product photos, GIFs that make your post more stand out from the crowd, and many more post ideas.
Instagram Stories
1. Utilise Polls and Quiz Features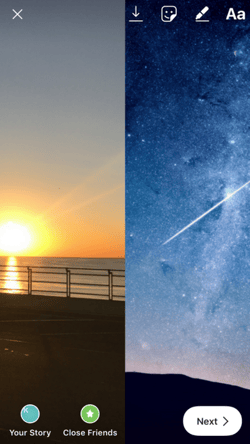 58% of users have become more interested in a brand or product after seeing it in Stories. It has grown in popularity since 2016 and has come out with a variety of features to stimulate engagement from users. Engagement is a highly valued metric on Instagram because it can signal interest and foster community-building.
Some of the engagement features are 'Polls and Quiz'. These features ask your followers for their opinions and feedback through a set of multiple choice answers. They let your audience know that their opinion matters to your business. Ask them about which flavour or colour do they prefer, or what they think of your new product or campaign launch, and many more!
2. Ask Questions!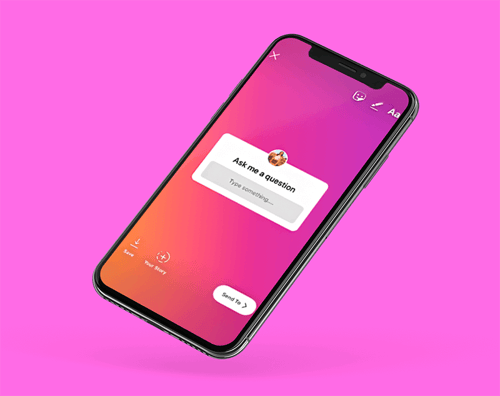 In Instagram Stories, 'Questions' help you build stronger relationships with your audience by asking open-ended questions for more engagement. You can see all of your followers' answers and choose whether to share them out or answer privately. This feature helps you to conduct Q&A related to your business, gain audience feedback on your new products or services, and ideas on what you should do next.
3. Share Behind-The-Scene Looks
Everyone can appreciate some exclusive sneak peek 'Behind-The-Scene' of your new launches, collabs, and more. It generates some buzz because Instagram users love to get to know a brand up close and personal. Some of your audience might be interested in the activity that your business does behind the curtains. You can also share what goes on in your creative process behind your work, event preparations, meeting situations, and so on.
4. Place Stickers to Boost Visibility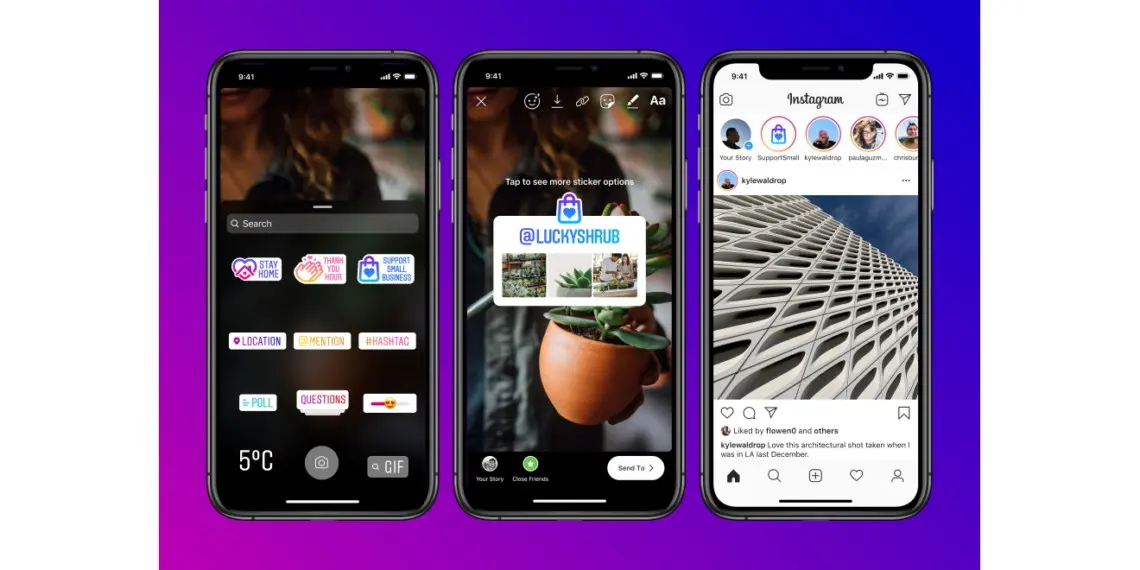 Instagram Stories also has a bunch of stickers that brands and businesses can use strategically to increase visibility and engagement. Use stickers such as 'Support Small Business' or 'Thank You' and see as they appear at the top section of your followers' Stories, enabling them to view your content first.
You also can add 'DM Me', GIFs, and Music stickers to add more punch to your Stories.
Conclusion
So to answer the question, which is better? The answer is obviously both!
Balancing between Instagram Post and Stories to grow your social media presence and better engage with your audience is key as smart marketers. Both options give you opportunities to build a fanbase, nurture interest and generate leads that will fuel your inbound funnel. Hopefully, the tips given here will help you create better and strategic content for your audience.